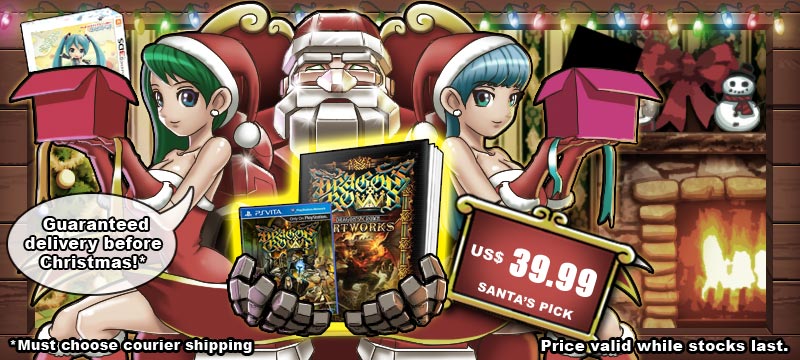 商品情報

この商品は、現在入手は不可能です。購入をご希望される場合は、弊社で追跡調査をすることも可能です。お客様のご希望の商品について追跡調査を依頼される場合は、
ログイン
または
アカウントの作成
 が必要となります。
Bag of Elegance (ivory black) - Golden Stylus included
 の拡大された写真をみるためには、サムネイルをクリックしてください。

フィーチャー
Fashionable bag for your Nintendo DS™ Lite and 2 Games
Belt loop for safe transportation
Magnetic closure flap
Comes with a addtional golden stylus
商品説明
There
http://www.play-asia.com/bag-of-elegance-ivory-black-golden-stylus-included-paOS-13-49-jp-70-2o7o-47-cat.html
is no way to protect your Nintendo DS™ Lite with more style, than with the Pebble Bag of Elegance.
If your are sick of character branded pouches and you are looking for something more classy and mature - here you go.
Coming in various fashions, these bag not only offers perfect protection for your console and your favourite two games, it also simply looks stylish. http://www.play-asia.com/bag-of-elegance-ivory-black-golden-stylus-included-paOS-13-49-jp-70-2o7o-47-cat.html.
The magnetic closure flap makes it easy to open and close the bag and still offers security, a belt loop offers an opportunity for safe transportation.
And the best for last, the bag comes with an golden stylus pen.
仕様
| | |
| --- | --- |
| 発売日 | 2008年04月14日 |
| バージョン | 欧州版 |
| PAX-Code | PAX0002120053 |
| カタログナンバー | 6030101 |
| アイテムコード | 4250215401383 |
役に立つリンク
お客様レビュー
割引商品
パーソナルエージェント
...の時、私にメールを送ってください。
友達に伝える
当サイト上に載っているトレードマークの権利は、全てその製作者にあります。コピーライトやトレードマークについてご意見などがございましたら、私どもまで お問合せください Play Asia とスティッカーのロゴは、Play-Asia.comの商標です。. サイドと内容著作権 2002-2013 Play-Asia.com.