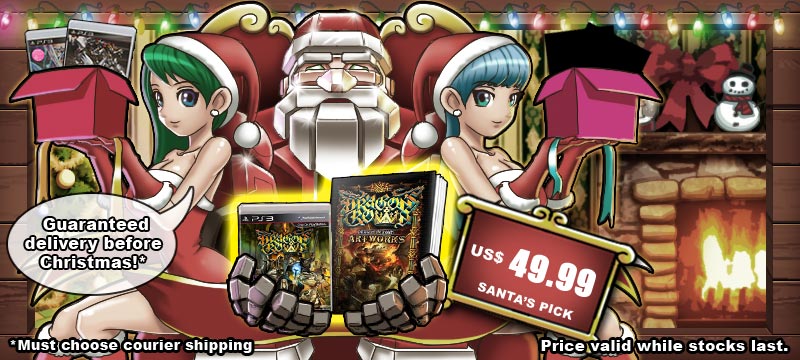 檢索條件
瀏覽更多
我們最受歡迎產品
US$ 19.99
US$ 19.99
US$ 14.99
US$ 19.99
US$ 28.99
US$ 28.99
US$ 13.99
US$ 28.99
US$ 32.90
US$ 19.99
產品資料
按此可將縮圖變更大的圖像於
BlazBlue: Calamity Trigger





featured review
felipelapenda (1) on 07, Oct. 2009 09:06 (HKT)
Best of this generation

This is the best fighting game of this generation.
Although you have only 12 characters, each one of them has a completely different playing style. It's like playing a different game for every character.
The game is easy enough for one to play from the get-go, but it takes months to fully master a character. This ...
[更多...]
特點
Choose a character that represents your own fighting style, like the lightning-fast Taokaka or the wickedly powerful Tager
Use the unique "Drive Attacks" specific to each character to decimate your opponent. Control the elements, like wind or ice, or even absorb the life-force of your opponents
Battle with up to four players in a single room and play with custom rule sets. Two people will fight each other at a time while the others spectate
Build your army and conquer the map! Have up to 20 members join your party
Use in-game currency to purchase illustrations and Unlimited characters
詳細描述
This
http://www.play-asia. http://www.play-asia.com/blazblue-calamity-trigger-paOS-13-49-zh-70-3pde-47-cat.html. com/blazblue-calamity-trigger-paOS-13-49-zh-70-3pde-47-cat.html
game is the ultimate 2D fighting game on the go! BlazBlue features all of the console modes—Arcade, Versus, Score Attack, Training, and Story…in addition to the all-new Shop and Legion modes, where you control your own party of fighters in an attempt to conquer the world of BlazBlue.
規格
發行日期
2010年04月16日
類別
格鬥
版本
美國版
ESRB Teen
只適合 13 歲或以上人士。本物品可能可能含有暴力,溫和及 / 或粗俗語言,及 / 或挑動色情的題材。
PAX-Code
PAX0002938739
產品目錄號
ULUS-10519
產品編號
893610001303
有用連結
客戶意見
相關產品
---
---
---
---
---
減價產品
在我們網頁內列出的商標是屬於原有創作者所有。如您有關任何版權或商標問題,您可以 聯絡我們Play Asia 及標誌屬 Play-Asia.com 所有的商標. 網頁及內容版權 2002-2013 Play-Asia.com.