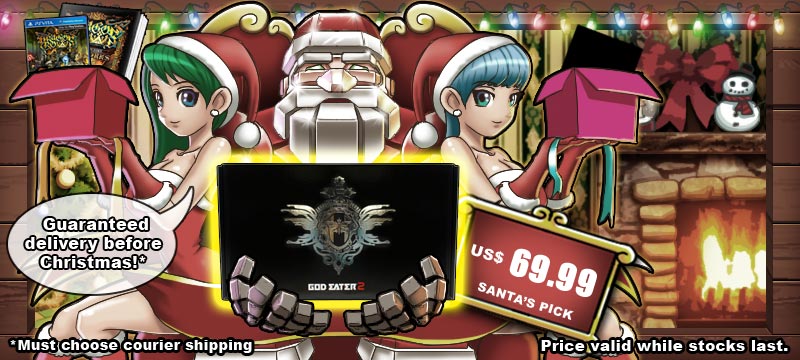 檢索條件
瀏覽更多
我們最受歡迎產品
即將結束的拍賣
產品資料
規格
| | |
| --- | --- |
| 原本的名字 | Cars Toon: Mater's Tall Tales |
| 發行日期 | 2010年12月03日 |
| 畫面格式 | Wide Screen |
| 影片格式 | NTSC |
| 聲效 | Dolby Digital |
| 語言 | English, Cantonese, Mandarin, Thai, Korean, Portuguese, Spanish |
| 字幕 | Chinese, English, Indonesian, Malay, Korean, Portuguese, Spanish, Thai |
| 年份 | 2010 |
| 片長 | 91 Minutes |
| 類別 | 動畫 |
| 版本 | 香港版 |
| PAX-Code | PAX0003213187 |
| 產品目錄號 | IVL629051 |
| 產品編號 | 4891670629051 |
特點
詳細描述
Rev
http://www.play-asia.com/cars-toon-maters-tall-tales-paOS-13-49-zh-70-41tu-47-cat. http://www.play-asia.com/cars-toon-maters-tall-tales-paOS-13-49-zh-70-41tu-47-cat.html. html
up your engines for this unforgettable collection of Cars Toons starring Mater, the lovable and hilarious tow truck from the hit movie Cars. From the creative minds of Disney, Pixar come nine highly entertaining "Tall Tales" involving bullfights, drag races, rock concerts, monster truck showdowns and even UFOs - plus, check out the new, never-before-seen Cars Toon Mater Private Eye and Moon Mater.
Join Mater, the heart and soul of Radiator Springs, and all of your favorite characters from the world of Cars as they take you on a fun-filled ride that will have your family roaring with laughter!
Nine Tall Tales:
- New! Moon Mater
- New! Mater Private Eye
- Rescue Squad Mater
- Mater The Greater
- El Materdor
- Unidentified Flying Mater
- Tokyo Mater
- Heavy Metal Mater
- Monster Truck Mater
Bonus:
- Unmade Tales
- Mater Bumper-To-Bumper
- Studio Story: McQueen Has No Hands
- All-New Mater Intros and much more!
迪士尼.彼思賣座動畫《反斗車王》,一班主角再次發動爆笑攻擊,同你見證哨牙嘜的威水事跡!外表傻呼呼的哨牙嘜,原來是擁有多重身份的超級英雄,這次他會化身成特技飛車員、鬥牛勇士、摔角手、搖滾巨星、消防員、神探…與老友記閃電王麥坤一起鋤強扶弱,四出歷險,甚至勇闖太空拯救地球!
《哨牙嘜外傳》帶你重臨打冷鎮,與各路汽車好友相聚,給你全家"砵砵"歡笑聲!
9個精彩故事: 新!太空英雄哨牙嘜 / 新!神探哨牙嘜 / 異想世界哨牙嘜 / 哨牙嘜特技表演 / 哨牙嘜熱鬥西班牙 / 哨牙嘜外星奇遇記 / 哨牙嘜東京競速 / 重金屬搖滾哨牙嘜 / 勇者無敵哨牙嘜
有用連結
客戶意見
| | |
| --- | --- |
| 平均等級: | 太少評論 (最少需要3個評論) |
| 總共投票: | 1 |
如果你熟悉這產品 反斗車王闖天關: 哨牙嘜外傳, 何不跟我們分享你寶貴的意見 ?
顯示最後 4 個評論,總共有 4 個評論。 以下評論只代表顧客的個人意見,一概與Play-Asia.com無關。
anthonywijaya78 (286) on 17, Mar. 2011 10:59 (HKT)
funny
These are very funny if your little guy is into cars. They are cute as can be. Not the best thing ever, but cute.
visvass (45) on 06, Mar. 2011 00:11 (HKT)
Very Cool
My kids (and I) love this movie. It is so much fun to see their favorite character Mater as so many different characters. It is really cute!
liverpoolchampucl (60) on 19, Jan. 2011 11:20 (HKT)
Great and nice Cartoon Movies
It is the part of Cars Movies about mater'tall car.
It ever outstanding on Cars movies so that this movies must show again for mater'tall car.
You can know and clear the tale of maters tall.
It funny same cars movies.
PaNont (45) on 11, Jan. 2011 21:09 (HKT)

This Cars Toon : Maters Tall Tale blu-ray HK version had Thai audio and Thai subtitle for sure.
The picture in this movie is very pristine, and the story was very funny.
---
相關產品
---
---
---
---
---
減價產品
您的私人情報員
如有任何疑難,請用電郵與我們聯絡 ...
告訴朋友
在我們網頁內列出的商標是屬於原有創作者所有。如您有關任何版權或商標問題,您可以 聯絡我們Play Asia 及標誌屬 Play-Asia.com 所有的商標. 網頁及內容版權 2002-2013 Play-Asia.com.