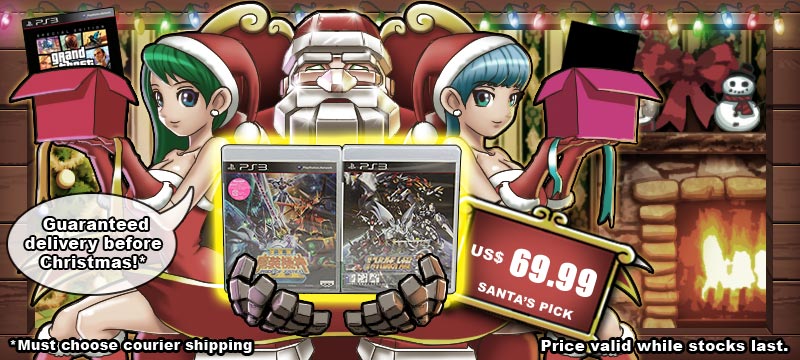 ä¯ÀÀ
̽Ë÷¸ü¶à
¼´½«·¢ÊÛ
×îÊÜ»¶Ó­²úÆ·
US$ 29.99
N/A
US$ 20.99
US$ 59.99
US$ 59.99
US$ 59.99
US$ 54.99
US$ 59.99
US$ 59.99
US$ 23.99
Closing Auctions
²úƷѶϢ
Dance Central
Microsoft
¼æÈÝÓÚ Xbox360, Kinect
ûÓÐÇøÂë±£»¤

more choices
1-2w
ͨ³£»áÔÚ1µ½2ÖÜÄڼijö
¼Û¸ñ:
US$
19.99
¼Û¸ñ±í£º
US$ 47.90
Äú´æΪ£º US$ 27.91
µã»÷²é¿´·Å´óµÄͼƬ






½øÒ»²½µÄ¼æÈÝÐÔ
ÌØÕ÷
¸ú×Ù¶©µ¥
Dance Central tracks:
Snoop Dogg – "Drop It Like Its Hot"
Salt-N-Pepa – "Push It"
Young MC – "Bust A Move"

(All tracks are original master recordings)
ÃèÊö
Dance
http://www.play-asia.com/dance-central-paOS-13-49-gb-70-3v9d-47-cat.html
Central™, exclusively for Kinect™ for Xbox 360®, is the first real dance game experience that is fun, social and for everyone! Brought to you by Harmonix, the developers who created the world-wide blockbuster Rock Band™, Dance Central is the first immersive dance video game that features and tracks full-body dance moves. http://www.play-asia.com/dance-central-paOS-13-49-gb-70-3v9d-47-cat.html. Completely free from any controller, every routine has authentic choreography for beginners and experts alike to master, alongside a killer soundtrack that spans today's current pop, hip-hop and R&B artists. Take it step-by-step with Break It Down or jump right in and start performing for your family and friends. Either way, you won't just learn dance moves, you'll own the dance floor!
½øÒ»²½Ñ¶Ï¢
·¢ÐÐÈÕÆÚ
Nov 08, 2010
×ÖÄ»
English, French, German, Italian, Spanish
ÀàÐÍ
ÒôÀÖ
°æ±¾
ÃÀ¹ú
ESRB Teen
Ö»ÊʺÏ13ËêÒÔÉÏÈËÊ¿¡£ ´ËÀà±ð¿ÉÄܺ¬Óб©Á¦ÄÚÈÝ£¬Îºͻò´ÖË×ÓïÑÔ£¬ ¼°/»òÌô¶¯É«ÇéµÄÌâ²Ä¡£
PAX-Code
PAX0003068466
Ŀ¼ºÅ¡£
D9G-00022
»õÆ·-´úÂë
885370267747
ÓÐÓõÄÁ´½Ó
¿Í»§ÆÀÂÛ
ƽ¾ùµÈ¼¶:

(4.5 À´×Ô 5)
×ܵÄͶƱ:
12
Èç¹ûÄúÊìϤÕâ¸ö»õÆ·£¬ºÎ²»¸úÎÒÃÇÒ»Æð·ÖÏíÄúµÄ¿´·¨£¿
ÏÔʾ×îºó5 ¸öÆÀÂÛ£¬ ×ܹ²ÓÐ 60 ¸öÆÀÂÛ¡£ÒÔÏÂÆÀÂÛÖ»´ú±í¿Í»§µÄ¸öÈËÒâ¼û£¬Ò»¸ÅÓë Play-Asia.com Î޹ء£
bloodhero (15) on 29, Nov. 2012 10:48 (HKT)
Not a bad game.
Not a dancing man but is surprisingly fun- especially the "freestyle" parts. Great with friends over!
np_dew (3) on 17, Sep. 2012 01:23 (HKT)
Best Game
Best entertained.
erikqkh (1195) on 21, Aug. 2012 02:59 (HKT)
Best Kinect game
Highly entertained!
f_redza (28) on 12, Jul. 2012 16:22 (HKT)
Great Game
Bought this game to tranfer to DC2..nice collection..
sebamx (10) on 11, Jul. 2012 03:17 (HKT)
Great Songs
I buy this to get songs to DC2...

Great Songs for extend the DC2 experiencie...
Çëµã»÷´Ë´¦²é¿´¸ü¶àÆÀÂÛ
---
Ïà¹Ø²úÆ·
---
---
---
---
´òÕÛÎïÆ·
ÔÚÎÒÃÇÍøÒ³ÄÚÁгöµÄÉ̱êÊÇÊôÓÚÔ­Óд´×÷ÕßËùÓС£ÈçÄúÓйØÈκΰæȨºÍÉ̱êÎÊÌ⣬Äú¿ÉÒÔ ÁªÏµÎÒÃÇ. Website & content copyright 2002-2013 Play-Asia.com.