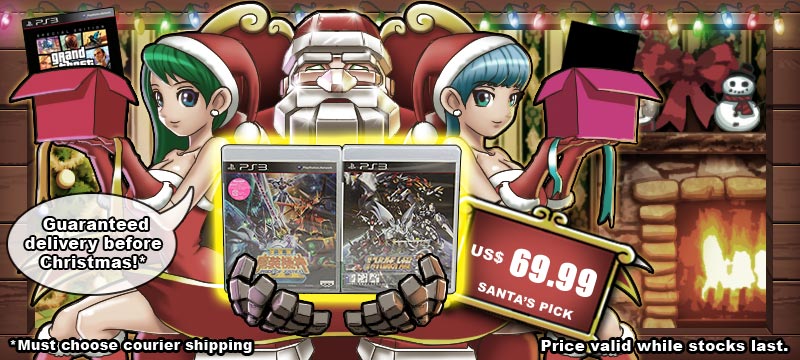 ä¯ÀÀ
̽Ë÷¸ü¶à
(µç×ÓÓÎÏ·, Xbox 360™) (µç×ÓÓÎÏ·)
¼´½«·¢ÊÛ
×îÊÜ»¶Ó­²úÆ·
US$ 29.99
US$ 20.99
US$ 59.99
US$ 54.99
N/A
US$ 59.99
US$ 59.99
US$ 59.99
US$ 23.99
US$ 59.99
Closing Auctions
²úƷѶϢ
Dead Rising 2: Off The Record
Capcom
¼æÈÝÓÚ Xbox360 (360)
ûÓÐÇøÂë±£»¤

more choices
24h
ÔÚ¿â´æÖУ¬Í¨³£»áÔÚ24СʱÄڼijö
¼Û¸ñ:
US$
23.90
¼Û¸ñ±í£º
US$ 44.90
Äú´æΪ£º US$ 21.00
µã»÷²é¿´·Å´óµÄͼƬ







½øÒ»²½µÄ¼æÈÝÐÔ
ÌØÕ÷
The original Dead Rising hero returns to get the scoop on the Fortune City outbreak
Experience a re-interpretation of the Fortune City outbreak through the eyes and camera of photojournalist Frank West
Capture those classic, violent, scary, hilarious Dead Rising moments, earn Prestige Points and complete all new missions with Frank's new and improved camera feature
Full of technical improvements, system enhancements and feature upgrades to create a faster, smoother, more satisfying Dead Rising
ÃèÊö
Dead
http://www.play-asia.com/dead-rising-2-off-the-record-paOS-13-49-gb-70-47ew-47-cat.html
Rising™ 2: Off the Record, sees photojournalist and original hero of Dead Rising's Willamette incident, Frank West take centre stage as players experience a reimagining of the Fortune City outbreak. Forget what you know about Dead Rising™ 2, "Frank West is back in the game!"
The new, "Off the Record" storyline means an all new Dead Rising 2 experience. Frank will face off against more twisted enemies, build more outrageous combo weapons, follow his own unique mission structure and explore brand new areas of Fortune City to get his biggest scoop yet. http://www.play-asia.com/dead-rising-2-off-the-record-paOS-13-49-gb-70-47ew-47-cat.html.
Frank's come back means the return of his trusty camera, with players able to earn Prestige Points (PP) for specifi c photo opportunities that are graded against criteria such as horror, drama, erotica and brutality.
In addition to the new scenario and gameplay enhancements, Dead Rising 2: Off the Record offers a suite of technical updates including load time optimizations, improved network performance and a host of system upgrades to deliver a more satisfying Dead Rising™ experience.
½øÒ»²½Ñ¶Ï¢
·¢ÐÐÈÕÆÚ
Oct 11, 2011
ÓïÑÔ
English
×ÖÄ»
English, French, Korean, Italian, Spanish
ÀàÐÍ
¶¯×÷
°æ±¾
ÃÀ¹ú
ESRB Mature
Ö»ÊʺÏ17ËêÒÔÉÏÈËÊ¿¡£´ËÀà±ð¿ÉÄܺ¬ÓгÉÄêÉ«ÇéÄÚÈÝ£¬¸ü¶à±©Á¦¼°/»ò´ÖË×ÓïÑÔ¡£
PAX-Code
PAX0003336233
»õÆ·-´úÂë
013388330492
¶Ô´ËÓÐÐËȤ?
ÓÐÓõÄÁ´½Ó
¿Í»§ÆÀÂÛ
ƽ¾ùµÈ¼¶:

(4.5 À´×Ô 5)
×ܵÄͶƱ:
19
Èç¹ûÄúÊìϤÕâ¸ö»õÆ·£¬ºÎ²»¸úÎÒÃÇÒ»Æð·ÖÏíÄúµÄ¿´·¨£¿
ÏÔʾ×îºó5 ¸öÆÀÂÛ£¬ ×ܹ²ÓÐ 38 ¸öÆÀÂÛ¡£ÒÔÏÂÆÀÂÛÖ»´ú±í¿Í»§µÄ¸öÈËÒâ¼û£¬Ò»¸ÅÓë Play-Asia.com Î޹ء£
quake_ranger73 (101) on 19, Aug. 2013 22:37 (HKT)
Frank West is da man...
For those who loves Frank West or even like the previous gameplay where you can take photos, this is a must have. You can even play CO-OP mission online. Another GREAT game from CAPCOM.
major_motoko87 (33) on 24, Jun. 2013 23:12 (HKT)
same game, different perspective
if you like Dead Rising 2 mechanics and Dead Rising 1 photoshoot which I don't then you'll love this. Imagine like playing Resident Evil for PS1 and for Gamecube, same environment and feel but incredibly different play.
dqclimit (34) on 03, May. 2013 13:58 (HKT)
amazing
I can't stop playing it

Selkirk16 (111) on 07, Mar. 2013 14:19 (HKT)
Bad GIrl (112) on 17, Dec. 2012 18:35 (HKT)
Great game
Zombies everwhere :-)
Çëµã»÷´Ë´¦²é¿´¸ü¶àÆÀÂÛ
---
Ïà¹Ø²úÆ·
---
---
---
---
---
´òÕÛÎïÆ·
ÔÚÎÒÃÇÍøÒ³ÄÚÁгöµÄÉ̱êÊÇÊôÓÚÔ­Óд´×÷ÕßËùÓС£ÈçÄúÓйØÈκΰæȨºÍÉ̱êÎÊÌ⣬Äú¿ÉÒÔ ÁªÏµÎÒÃÇ. Website & content copyright 2002-2013 Play-Asia.com.