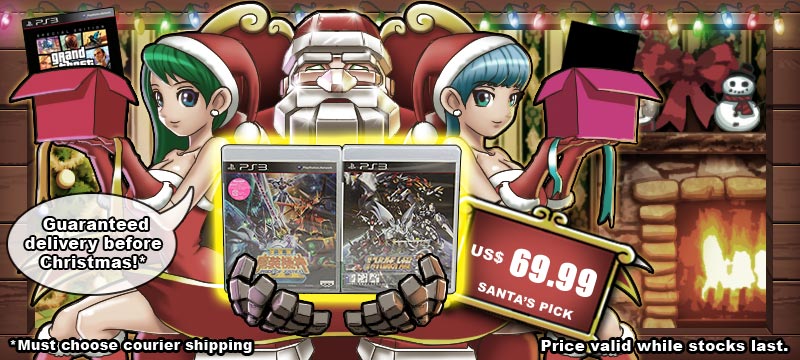 檢索條件
瀏覽更多
將會發行
我們最受歡迎產品
US$ 54.99
US$ 49.99
US$ 29.99
US$ 41.99
US$ 119.90
US$ 44.99
US$ 44.99
US$ 32.99
US$ 28.99
US$ 19.99
即將結束的拍賣
產品資料
按此可將縮圖變更大的圖像於
Dead Rising: Chop Till You Drop







特點
Aim and fire guns, swing and throw weapons and shake off zombie attacks with added Wii Remote functionality
Expansive indoor and outdoor areas of the mall provide a variety of different locations to explore
Hoards of enemies on screen at once resulting in non-stop, pulse-pounding action
Grab environmental objects like umbrellas and benches to use as improvised weapons
Snatch items from different stores to use as weapons including golf clubs, lawnmowers, frying pans and more
詳細描述
Dead
http://www.play-asia. http://www.play-asia.com/dead-rising-chop-till-you-drop-paOS-13-49-zh-70-2x9a-47-cat.html. com/dead-rising-chop-till-you-drop-paOS-13-49-zh-70-2x9a-47-cat.html
Rising: Chop Till You Drop's infectious humor delivers some welcome relief from the incessant tide of zombies with players able to dress Frank up in a variety of comedic costumes and take on the undead hordes with a selection of improvised and sometimes highly ineffective weapons such as a toy sword or a football.
規格
發行日期
2009年02月27日
類別
動作探險
版本
美國版
ESRB Mature
只適合17歲或以上人士。本物品可能可能含有成年色情內容,或含有暴力及 / 或粗俗語言。
PAX-Code
PAX0002319327
產品目錄號
RVL-P-RINE
產品編號
013388350100
有用連結
客戶意見
| | |
| --- | --- |
| 平均等級: | 太少評論 (最少需要3個評論) |
| 總共投票: | 2 |
如果你熟悉這產品 Dead Rising: Chop Till You Drop, 何不跟我們分享你寶貴的意見 ?
顯示最後 3 個評論,總共有 3 個評論。 以下評論只代表顧客的個人意見,一概與Play-Asia.com無關。
erikqkh (1195) on 15, Dec. 2012 01:36 (HKT)
Nice
Awesome game!
lgcosta7 (10) on 07, Sep. 2012 18:56 (HKT)
Nice game
If you want a despretentious game, this is a good choice. Repetitive missions, but a lot of ways to finish. Many weapons, costumes anda fun.
giraux (22) on 11, Sep. 2009 02:29 (HKT)
A great action game with tons of humor.
Dead Rising for the Wii is a wonderful title for those craving more zombie crushing action. The game has been retooled to run on the BioHazard 4 engine, so shooting firearms is much more of a focus now and is infinitely more accurate. There are also Wii exclusive costumes, weapons, scenarios, etc. However, definitely don't compare it to the 360 version. Treat this like two separate games rather than a port. Worth the import.
---
相關產品
---
---
---
---
---
減價產品
您的私人情報員
如有任何疑難,請用電郵與我們聯絡 ...
告訴朋友
在我們網頁內列出的商標是屬於原有創作者所有。如您有關任何版權或商標問題,您可以 聯絡我們Play Asia 及標誌屬 Play-Asia.com 所有的商標. 網頁及內容版權 2002-2013 Play-Asia.com.