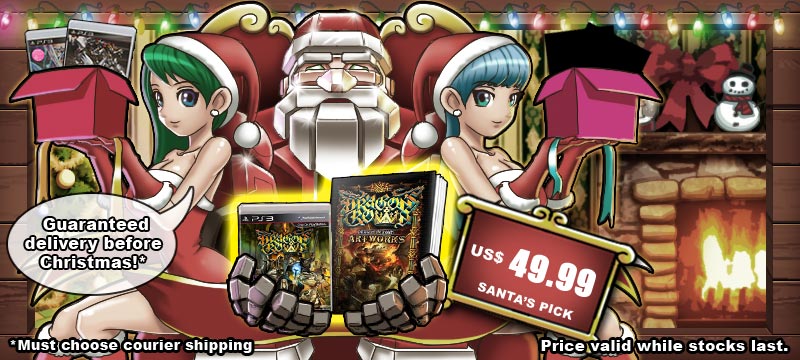 檢索條件
瀏覽更多
將會發行
我們最受歡迎產品
US$ 84.99
US$ 69.90
US$ 40.99
US$ 31.99
US$ 56.99
N/A
US$ 199.99
US$ 49.99
US$ 78.90
US$ 24.99
即將結束的拍賣
產品資料
按此可將縮圖變更大的圖像於
Do Don Pachi Daioujou Black Label Extra







兼容性
詳細描述
A
http://www.play-asia.com/do-don-pachi-daioujou-black-label-extra-paOS-13-49-zh-70-3169-47-cat.html
thousand years ago, people created war machines to fight for them, however, technology overwhelmed the human kind and soon everything was destroyed. To avoid such calamity from happening again, the people who survived sent the war machines to the moon and sealed them there.
An eon has passed peacefully and technology has flourished again, robots that help with farming and dangerous operations are created for the prosperity of human kind.
In the midst of these peaceful times, the war machines showed signs of unrest. The seal has been lifted and the federation received information that the war machines have developed an intent on taking over the human world again. To counter their onslaught, the federation amassed their forces and set off for the moon's capitol, Lunapolis. http://www.play-asia.com/do-don-pachi-daioujou-black-label-extra-paOS-13-49-zh-70-3169-47-cat.html.
Elemental Dolls make up the soldier population in this war. These dolls are robots that upgrade and control all aspects of their fighter planes, including the weapons and maintenance. Once again, humans are pitting machines against machines, will the tragedy that happened an eon ago repeat itself?
規格
| | |
| --- | --- |
| 原本的名字 | 怒首領蜂 大往生・ブラックレーベル EXTRA |
| 發行日期 | 2009年02月19日 |
| 語言 | Japanese |
| 類別 | 射擊 |
| 版本 | 日本版 |
| | CERO B (12+) |
| PAX-Code | PAX0002405602 |
| 產品目錄號 | YGC-00002 |
| 產品編號 | 4562224420126 |
| 遊玩人數 | 1-2 |
有用連結
客戶意見
平均等級:

(4 out of 5)
總共投票:
14
如果你熟悉這產品 Do Don Pachi Daioujou Black Label Extra, 何不跟我們分享你寶貴的意見 ?
顯示最後 5 個評論,總共有 14 個評論。 以下評論只代表顧客的個人意見,一概與Play-Asia.com無關。
Flit (112) on 02, Mar. 2011 17:35 (HKT)

This game is perfect. All I can say is that this game has stood the test of time. KISSES CAVE, LOVE YOU GUYS!
darthboman (7) on 22, Jan. 2011 06:34 (HKT)
The patch
is out there! And it does make the loading times much shorter. So enjoy!
cako006 (42) on 12, Mar. 2010 18:04 (HKT)
Great game but not perfect !
What a pity ! The horrrible loading can disapointed a lot of gamers !
mushazeta (5) on 04, Dec. 2009 06:06 (HKT)
Despite the bugs, this is still better than the PS2 version
Like the title says, this game has some minor bugs. But it really doesn't affect the gameplay anyway...the loading time is a bit long, but once you're in the game, the loading speed is still very quick. Plus it has the Black Label mode, X-mode, and a new soundtrack. I still think this port is better than the PS2 one.
machineares (6) on 16, Sep. 2009 08:50 (HKT)
Classic shmup action
This is a top-notch shmup from the masters at CAVE, and this is one of the more intense bullet-hell games, requiring fast reflexes and precise navigation through the waves of bullets flying your way, even on the normal difficulty. Lots of interesting gameplay elements, great art design and awesome music all contribute to make this a great experience.

Everyone here seems to complain about lots of bugs, but the bugs and long load times are pretty minor issues and are not important enough to overshadow the enjoyment that can be had from this great game.

Buy it while its still available!
請按此查看進一步的探討於
Do Don Pachi Daioujou Black Label Extra
---
相關產品
---
---
---
減價產品
在我們網頁內列出的商標是屬於原有創作者所有。如您有關任何版權或商標問題,您可以 聯絡我們Play Asia 及標誌屬 Play-Asia.com 所有的商標. 網頁及內容版權 2002-2013 Play-Asia.com.