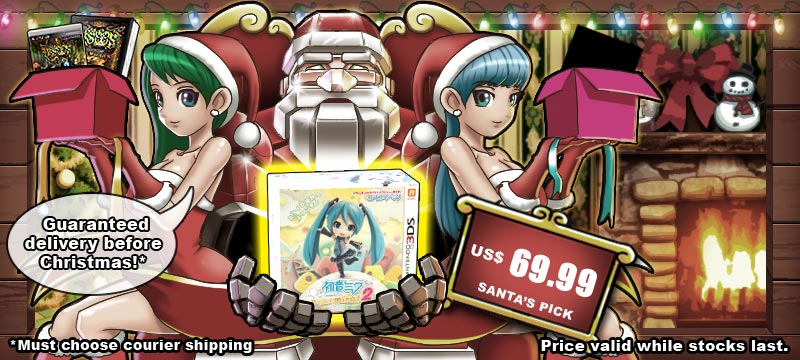 檢索條件
瀏覽更多
我們最受歡迎產品
即將結束的拍賣
產品資料

貨品暫時沒有存貨,如果有興趣購買,我們可以為您跟進追蹤。要追蹤產品,我們需要你
登入
或
建立戶口
按此可將縮圖變更大的圖像於
Fast Striker







特點
6 Stages
3 Game Modes: Original/Maniac/Novice
Elaborate Scoring System
Up to 180 Enemy Bullets Simultaneously on Screen
40+ Fully Animated CGI Enemies
6+ Huge Fully Animated Boss Enemies
3D Scrolling CGI Backgrounds
Constant 60 fps
Difficulty Rank System
Developer: NG:DEV.TEAM
詳細描述
FAST
http://www.play-asia.com/fast-striker-paOS-13-49-zh-70-3zxs-47-cat.html
STRIKER is a 2D arcade shooting game with emphasis on scoring. You can choose between 3 game modes with different scoring systems. This game features six stages of excellent 2D arcade game play with over 40 unique enemy types, super smooth 3D scrolling backgrounds, huge CGI bosses and it features the biggest Megabit count ever since the beginning of NEO·GEO™ games. http://www.play-asia.com/fast-striker-paOS-13-49-zh-70-3zxs-47-cat.html.
This is a CD-ROM based product and might not be compatible with some Dreamcast™ consoles manufactured after October 2000.
This software is not officially licensed, designed, manufactured, distributed or endorsed by Sega.
規格
原本的名字
高速ストライカー Ver. 1.5
發行日期
2010年12月21日
類別
射擊
PAX-Code
PAX0003171537
遊玩人數
1

盒內物件

Fast Striker
DVD Case
12-page Color Booklet
有用連結
客戶意見
平均等級:

(5 out of 5)
總共投票:
10
如果你熟悉這產品 Fast Striker, 何不跟我們分享你寶貴的意見 ?
顯示最後 5 個評論,總共有 15 個評論。 以下評論只代表顧客的個人意見,一概與Play-Asia.com無關。
antony5 (3) on 12, Sep. 2013 05:18 (HKT)
Training starts... NOW!
Fast Striker seems to be a minimalist game but with a load of gameplay built in. Sparse design, but very tricky to learn and (gasp)... master. This is a hard game and I actually think it is a great training package! Play a few credits on Normal or Maniac before playing any other shmup and notice the improvement!
egy2k (16) on 01, Jul. 2013 09:44 (HKT)
One of a kind Shmup
This shooter has a pseudo-SGI feel to it, which is a plus, & the difficulty fits both casual & hardcore gamers. Don't count out the Dreamcast just yet. The system is still very capable of producing games comparable with today's hi-definition consoles.
mistergigliotti (4) on 15, Aug. 2012 10:07 (HKT)
Strike Fast
I highly recommend this game.
Burnmonkey (145) on 31, Jul. 2012 10:17 (HKT)
Strike it Fastly
A shmup for the dreamcast made in 2010. Cool Beans.
gogoyubarismooth (273) on 26, Jun. 2012 07:26 (HKT)
Good Game
Good Game
請按此查看進一步的探討於
Fast Striker
---
相關產品
在我們網頁內列出的商標是屬於原有創作者所有。如您有關任何版權或商標問題,您可以 聯絡我們Play Asia 及標誌屬 Play-Asia.com 所有的商標. 網頁及內容版權 2002-2013 Play-Asia.com.