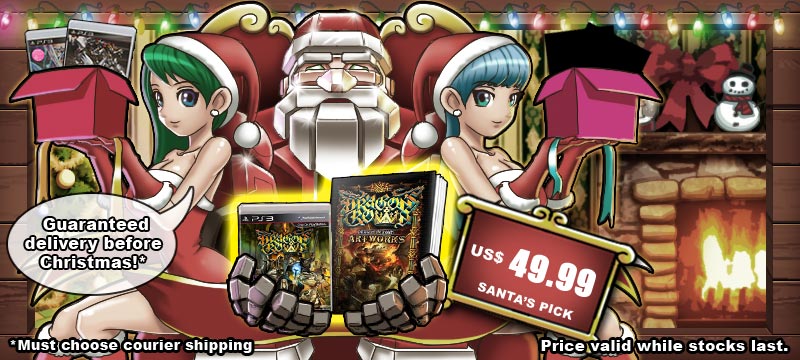 ä¯ÀÀ
̽Ë÷¸ü¶à
(µç×ÓÓÎÏ·, Xbox 360™) (µç×ÓÓÎÏ·)
¼´½«·¢ÊÛ
×îÊÜ»¶Ó­²úÆ·
Closing Auctions
²úƷѶϢ
Konami Classics Volume 1
Konami
¼æÈÝÓÚ Xbox360 (360)
24h
ÔÚ¿â´æÖУ¬Í¨³£»áÔÚ24СʱÄڼijö
¼Û¸ñ:
US$
18.99
Limited time offer - Secure yours now before the offer expires!
¼Û¸ñ±í£º
US$ 24.90
Äú´æΪ£º US$ 5.91
µã»÷²é¿´·Å´óµÄͼƬ



½øÒ»²½µÄ¼æÈÝÐÔ
ÌØÕ÷
Castlevania: Symphony of the Night - 2D action adventure that catapulted Castlevania into a new realm of open-ended gameplay with RPG elements
Frogger - One of the most popular arcade games of all time with additional bonuses from the original version
Super Contra - Expand the Contra experience with this sequel to the original title within the series as Bill and Lance battle the alien onslaught once again
ÃèÊö
Keep
http://www.play-asia.com/konami-classics-volume-1-paOS-13-49-gb-70-3nu1-47-cat.html
it old school and re-capture the golden age of gaming with 'Konami Classics Vol. 1. http://www.play-asia.com/konami-classics-volume-1-paOS-13-49-gb-70-3nu1-47-cat.html. ' Featuring a popular collection of some of the most recognized brands in video game history, 'Konami Classics' will include the original Super Contra, Frogger and Castlevania Symphony of the Night. Each game features the ability to be played in its original state, or in an enhanced mode with upgraded Hi-Def support at 720p along with a special graphics improvement filter resulting in smoother visual game quality. Re-live gaming glory with these timeless retro compilation packs!
½øÒ»²½Ñ¶Ï¢
·¢ÐÐÈÕÆÚ
Dec 24, 2009
ÓïÑÔ
English, French, German, Italian, Spanish
ÀàÐÍ
¶¯×÷
°æ±¾
ÃÀ¹ú
ESRB Teen
Ö»ÊʺÏ13ËêÒÔÉÏÈËÊ¿¡£ ´ËÀà±ð¿ÉÄܺ¬Óб©Á¦ÄÚÈÝ£¬Îºͻò´ÖË×ÓïÑÔ£¬ ¼°/»òÌô¶¯É«ÇéµÄÌâ²Ä¡£
PAX-Code
PAX0002904858
Ŀ¼ºÅ¡£
30085
»õÆ·-´úÂë
083717300854
ÓÐÓõÄÁ´½Ó
¿Í»§ÆÀÂÛ
ƽ¾ùµÈ¼¶:

(5 À´×Ô 5)
×ܵÄͶƱ:
3
Èç¹ûÄúÊìϤÕâ¸ö»õÆ·£¬ºÎ²»¸úÎÒÃÇÒ»Æð·ÖÏíÄúµÄ¿´·¨£¿
ÏÔʾ×îºó3 ¸öÆÀÂÛ£¬ ×ܹ²ÓÐ 3 ¸öÆÀÂÛ¡£ÒÔÏÂÆÀÂÛÖ»´ú±í¿Í»§µÄ¸öÈËÒâ¼û£¬Ò»¸ÅÓë Play-Asia.com Î޹ء£
macellaro75 (18) on 08, Sep. 2012 00:49 (HKT)
What you...
...Waiting for to buy this game?
Affordable price, Konami quality and...Castlevania Simphony of the night!!
And isnt all!!
Aside the eternal psone classic we have CONTRA!
Dont know Contra?
Man what sorry childhood you have...
All the immortal classic games comes with filters to makes it look better and achievements.
No escuses, buy!
e_pedraza_g (241) on 18, Jul. 2011 09:04 (HKT)
thumbs up.
While contra is a nice touch, this compilation shines due to Castlevania Symphony of the Night, which for many (myself included) is both the most beautiful 2D game on PS1 and the pinacle of 2D gaming. and for the price it certainly is a full-on bargain.
terng0052 (84) on 05, Sep. 2010 20:34 (HKT)
Great bundle with Castlevania!!
I buy this game because one of my most favourite game "castlevania:sotn" is included. This game has been ported to play on XBLA with smoother graphice. Real bargain~Must own!!
---
Ïà¹Ø²úÆ·
---
---
---
---
---
´òÕÛÎïÆ·
¸öÈËÇ鱨Ա
Çë·¢ËÍÒ»·Ýµç×ÓÓ'þ¸øÎÒµ±£®£®£®
¸æËßÅóÓÑ
ÔÚÎÒÃÇÍøÒ³ÄÚÁгöµÄÉ̱êÊÇÊôÓÚÔ­Óд´×÷ÕßËùÓС£ÈçÄúÓйØÈκΰæȨºÍÉ̱êÎÊÌ⣬Äú¿ÉÒÔ ÁªÏµÎÒÃÇ. Website & content copyright 2002-2013 Play-Asia.com.