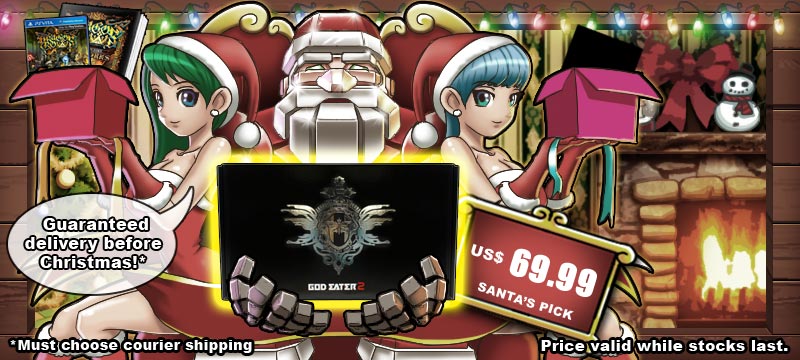 浏览
探索更多
即将发售
最受欢迎产品
Closing Auctions
产品讯息
点击查看放大的图片







描述
The
http://www.play-asia.com/l-g-s-shinsetsu-houshinengi-limited-edition-paOS-13-49-gb-70-4rpj-47-cat.html
story sets stage in ancient China, where a tyrant rules. Demons roam the land during his reign and a deadly rain that kills all crops doesn't let up. To end his reign of terror, the heavens sends a messenger down. The player becomes Yozen, a prodigy in the field of magic.
She meets the pivotal members of the rebel army. Meet the feudal princes and their strategist, and even as you plot against the queen, try to find a happily ever after for yourself in this broken world. http://www.play-asia.com/l-g-s-shinsetsu-houshinengi-limited-edition-paOS-13-49-gb-70-4rpj-47-cat.html.
The Limited Edition comes with a drama CD where Dakki, the evil fox spirit behind the tyrant dispenses his wisdom in a discussion about life. The Deluxe booklet contains art work, sketches and an original novel.
进一步讯息
| | |
| --- | --- |
| 原本的名字 | L.G.S ~新説 封神演義~ (限定版) |
| 发行日期 | Aug 09, 2012 |
| 类型 | 冒险 |
| 版本 | 日本 |
| | CERO B (12+) |
| PAX-Code | PAX0003783384 |
| 目录号。 | ULJM-06130 |
| 货品-代码 | 4995857092284 |
| 游戏人数 | 1 |
有用的链接
客户评论
| | |
| --- | --- |
| 平均等级: | 太少评论(至少需要3个评论) |
| 总的投票: | 1 |
显示最后1 个评论, 总共有 1 个评论。以下评论只代表客户的个人意见,一概与 Play-Asia.com 无关。
fuyuka (53) on 10, May. 2013 02:09 (HKT)
Surprisingly Dark...
A surprisingly darker story-line than I would have expected. This game takes place in mystical ancient China, when the gods and the godly lived a bit closer to the human race than they would today. The characters are all fairly...er..."interesting", and I really liked the main character. She had class and is someone who can stand up for herself - a quality I appreciate.

The one thing I would say is this: the order in which you "clear" the characters in this game MATTERS. Oh yes, it does. I would recommend NOT completing Taikobo in your first run through - his story gives a lot away.

This game didn't hit home with me - I have a hard time buying into this trend this company is veering towards...this "yandere" thing where it's somehow attractive to have a love interest who is psychologically unstable. But, there were redeeming qualities in this game, too. 3 stars for an ok time.
---
相关产品
---
---
---
---
---
打折物品
个人情报员
请发送一份电子邮件给我当...
告诉朋友
在我们网页内列出的商标是属于原有创作者所有。如您有关任何版权和商标问题,您可以 联系我们. Website & content copyright 2002-2013 Play-Asia.com.