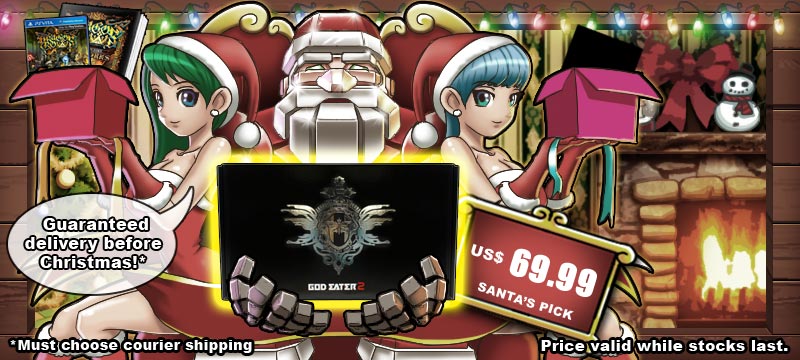 浏览
探索更多
最受欢迎产品
US$ 30.99
US$ 38.90
US$ 21.99
US$ 24.90
US$ 6.90
US$ 28.90
N/A
N/A
US$ 32.49
US$ 44.90
Closing Auctions
产品讯息
Legend Of The Fist: The Return Of Chen Zhen [dts]
Mega Star
~
Donnie Yen
,
Shu Qi
,
Anthony Wong
,
Huang Bo
,
Kurata Yasuaki
more choices
进一步讯息
原本的名字
精武風雲
发行日期
Nov 25, 2010
演出
Donnie Yen, Shu Qi, Anthony Wong, Huang Bo, Kurata Yasuaki
导演
Andrew Lau
画面格式
Anamorphic Wide Screen
视频格式
NTSC
音频
Dolby Digital 5.1
语言
Cantonese, Mandarin
字幕
Chinese, English
年份
2010
片长
106 Minutes
类型
动作片
版本
香港
Category IIB
不适合青少年和儿童。
PAX-Code
PAX0003204245
目录号。
MSD699
货品-代码
4895017006994
描述
While
http://www.play-asia.com/legend-of-the-fist-the-return-of-chen-zhen-paOS-13-49-gb-70-41f8-47-cat.html
China is traumatized by military cliques during the Warlord Era in the 1920s, Japan has grown into the most powerful foreign national group there in Shanghai. Although the city is being torn by the Japanese, the upscale cabaret nightclub Casablanca remains a haven for a mishmash of clienteles, including the mustachioed entrepreneur Ku and the sultry singsong girl Kiki. http://www.play-asia.com/legend-of-the-fist-the-return-of-chen-zhen-paOS-13-49-gb-70-41f8-47-cat.html. Ku is none other than the legendary hero Chen Zhen in incognito, who single-handedly avenged his mentor's death by killing all the Japanese at a dojo in Hongkou years ago. Disguised as a masked warrior at night, Chen now sets out to thwart the imminent Japanese invasion by rescuing as many people as he can from Japan's "assassination list."
有用的链接
客户评论
显示最后5 个评论, 总共有 9 个评论。以下评论只代表客户的个人意见,一概与 Play-Asia.com 无关。
maxdean (3) on 29, Jul. 2011 02:33 (HKT)
Legend of the Fist: The Return of Chen Zhen
Legend of the Fist: The Return of Chen Zhen

Not a bad movie, just a remake of Bruce Lee: Fist of Fury and The Green Hornet, all in one.
Donnie Yen pulls of some awesome martial arts skills. 2 thumbs up
SK (51) on 29, Jan. 2011 14:26 (HKT)

As a stand-alone film, this one is fairly entertaining though not great. However, one cannot help but to compare it to Bruce Lee or Jet Li's Fist of Fury/Fist of Legend films given the plot and the portrayals of Chen Zhen. In my opinion, those two films are better than this one. As another reviewer here has mentioned, there is more drama in this film than action. Sadly, the drama and story-telling is a bit flat and like the plot, leaves much to be desired. However, if you enjoyed the Ip Man films, you will likely enjoy another opportunity of seeing Donnie Yen in action again. However, if you haven't already seen Fist of Fury or Fist of Legend, it is recommended that you see those first. Likewise for Yen fans, if you have not already done so, it is recommended that you see the Ip Man films first.
danualwaysplay (560) on 18, Jan. 2011 23:26 (HKT)
Great Movie
It's Donni Yen's movie!!!
outerheaven (58) on 17, Jan. 2011 14:34 (HKT)
Some nice actions!!
There are some nice fight scenes in the show. Costumes and background of the movie gives a very nice Shanghai feel. Story could have been better and more convincing though. Donnie Yen fans worth giving it a watch.
chanlng (47) on 07, Jan. 2011 09:55 (HKT)

Casual fans of Donnie Yen should get Ip Man 1&2 first. Not his best work, but true Donnie Yen fans will need to get this. A worthy "sequel" to the story of Chen Zhen first told in one of Jet Li's best work "Fist of Legend".
请点击此处查看更多评论
---
相关产品
---
---
---
---
---
打折物品
在我们网页内列出的商标是属于原有创作者所有。如您有关任何版权和商标问题,您可以 联系我们. Website & content copyright 2002-2013 Play-Asia.com.