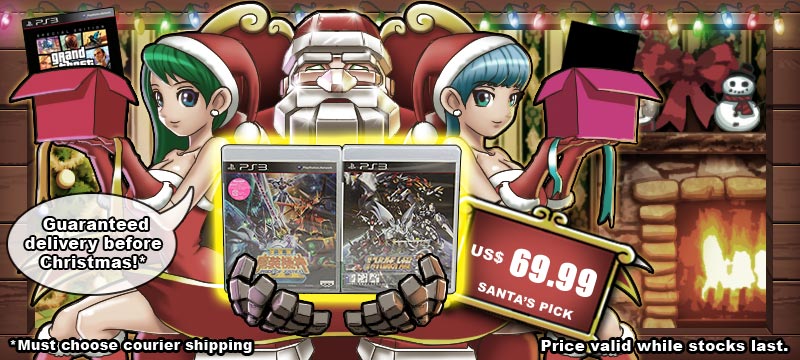 產品資料

貨品暫時沒有存貨,如果有興趣購買,我們可以為您跟進追蹤。要追蹤產品,我們需要你
登入
或
建立戶口
按此可將縮圖變更大的圖像於
Media Pouch Portable




特點
UMD Media pouch.
Holds up to six UMD discs.
Size: 11 x 11 x 3cm.
規格
| | |
| --- | --- |
| 原本的名字 | メディアポーチポータブル |
| 發行日期 | 2005年04月26日 |
| 版本 | 日本版 |
| PAX-Code | PAX0000491606 |
| 產品目錄號 | HPP-05 |
| 產品編號 | 4961818003248 |
有用連結
客戶意見
平均等級:

(3.5 out of 5)
總共投票:
5
如果你熟悉這產品 Media Pouch Portable, 何不跟我們分享你寶貴的意見 ?
顯示最後 5 個評論,總共有 5 個評論。 以下評論只代表顧客的個人意見,一概與Play-Asia.com無關。
Neffi (20) on 20, Jul. 2006 21:11 (HKT)
It's ok...but not great.
It's an ok pouch to carry your UMDs around but if you're looking for protection, you won't get it from Hori. It's cushiony but offers no protection for the UMDs or Memory sticks. The plastic sleeves that hold the UMD can stretch too, and like the other user said, if you fill the pouch with UMDs it becomes really thick and presses the UMDs against each other.
Mr President on 13, Apr. 2006 15:08 (HKT)
No title
Excellent case
Anonymous on 12, Nov. 2005 08:13 (HKT)
즐이거든
존나 두껍다 와 3cm,, ㅋㅋㅋ too thick1
and when u put 6 umds. and a memory stick together and zip it, i don't think memory stick will survive from the outer impact. 3cm!! that's reall really really thik
psp is less than 1.5 cm iwould rather just buy official one than this. the guy whowrote hori did it again, u will regret when urecieve the package,... ㅋㅋㅋㅋ
playasia 즐 ㅋㅋㅋㅋ

topcatdual40s (2) on 12, Sep. 2005 08:43 (HKT)
Hori Pouch Potable
Hori has done it again (like always) with thier Media Pouch Portible for the PSP.

Not only does this save me time when taking out my games, it also saves my games from getting scratched or getting dirty, plus I can store my game covers somewhere safe!

A very convinient pouch for PSP'ers on the go! PERFECT!
dsmith88 (1) on 06, May. 2005 04:05 (HKT)
Very good PSP game case
I was very bored of swapping games in their boxes all the time and taking more than one PSP game with me was not practical.

Now however, with my PSP in a safe case, I use this to store my games. IT has slots for 6 (I have 3 games in it at the moment) and two slots for memory cards, which is a great addition.

Games slide in and out easily, without scratching and are fairly secure inside the case. The case seems well padded and has a zip and belt clip for extra security.

Overall i'm very happy with this UMD case and it will certainly make my PSP more portable - i'll be able to take over 6 games with me on my next long journey. Superb.
---
在我們網頁內列出的商標是屬於原有創作者所有。如您有關任何版權或商標問題,您可以 聯絡我們Play Asia 及標誌屬 Play-Asia.com 所有的商標. 網頁及內容版權 2002-2013 Play-Asia.com.