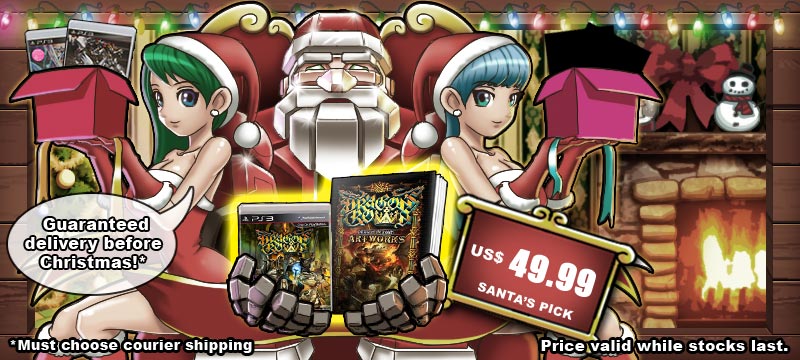 ä¯ÀÀ
̽Ë÷¸ü¶à
¼´½«·¢ÊÛ
×îÊÜ»¶Ó­²úÆ·
US$ 38.99
US$ 46.90
US$ 46.90
US$ 56.90
US$ 59.90
US$ 28.99
US$ 46.90
N/A
US$ 49.99
US$ 19.99
²úƷѶϢ
Moero! Nekketsu Rhythm Damashii Osu! Tatakae! Ouendan 2
Nintendo
¼æÈÝÓÚ Nintendo DS (NDS)
24h
ÔÚ¿â´æÖУ¬Í¨³£»áÔÚ24СʱÄڼijö
µã»÷²é¿´·Å´óµÄͼƬ







ÌØÕ÷
The successor to the popular rhythm action game "Ouendan" (aka. Elite Beat Agents)
ÃèÊö
Osu!
http://www.play-asia.com/moero-nekketsu-rhythm-damashii-osu-tatakae-ouendan-2-paOS-13-49-gb-70-1v6e-47-cat.html
Everybody's favorite DS rhythm action game is back! Prepare to help people and save the world again with the power of dance and song in Moero! Nekketsu Rhythm Damashii Osu! Tatakae! Ouendan 2. This is a direct sequel to Osu! Tatakae! Ouendan and not Elite Beat Agents, which is a remake of sorts of the first game with different songs, characters and stories for the western market.
For those who have never played the game before, the game requires you to touch the screen in rhythm to numbered circles on the screen with some variations to keep things interesting. With licensed music in the background and varying levels of difficulty, it is a very addictive music game.
You can expect all of the original cheer squad, male and female characters back in for the sequel. You'll also see familiar faces from levels in the first game making an appearance. http://www.play-asia.com/moero-nekketsu-rhythm-damashii-osu-tatakae-ouendan-2-paOS-13-49-gb-70-1v6e-47-cat.html. Watch out for the rival Cheer Squad dressed in blue! They're also playable in the game, making this sequel bigger and better in every way.
Wondering about multiplayer? The game supports 4-player wireless play for endless gaming fun. So make sure to pick up a copy and stop helpless people from screaming Ouendan!
½øÒ»²½Ñ¶Ï¢
| | |
| --- | --- |
| Ô­±¾µÄÃû×Ö | 燃えろ! 熱血リズム魂 押忍! 闘え! 応援団2 |
| ·¢ÐÐÈÕÆÚ | May 17, 2007 |
| ÀàÐÍ | ÒôÀÖ |
| °æ±¾ | ÈÕ±¾ |
| | CERO A (Free) |
| PAX-Code | PAX0001480343 |
| Ŀ¼ºÅ¡£ | NTR-P-AO2J |
| »õÆ·-´úÂë | 4902370516043 |
ÓÐÓõÄÁ´½Ó
¿Í»§ÆÀÂÛ
ƽ¾ùµÈ¼¶:

(5 À´×Ô 5)
×ܵÄͶƱ:
58
Èç¹ûÄúÊìϤÕâ¸ö»õÆ·£¬ºÎ²»¸úÎÒÃÇÒ»Æð·ÖÏíÄúµÄ¿´·¨£¿
ÏÔʾ×îºó5 ¸öÆÀÂÛ£¬ ×ܹ²ÓÐ 38 ¸öÆÀÂÛ¡£ÒÔÏÂÆÀÂÛÖ»´ú±í¿Í»§µÄ¸öÈËÒâ¼û£¬Ò»¸ÅÓë Play-Asia.com Î޹ء£
Fezinh0 (5) on 26, Jun. 2013 01:28 (HKT)
Osu!!!
Much better than the first "Osu! Tatakae! Ouendan!" and "Elite Beat Agents", this third game is awesome. If you're new to the genre, just want a new game or already knew the game (like me), you must have it!
sergio (18) on 03, Jan. 2013 18:53 (HKT)
Best entry in the series
I liked this a lot more than EBA. The experience has really been streamlined, so you might have difficulty going back to the first Ouendan game after this.
rafael_miolow (75) on 28, Jun. 2012 02:47 (HKT)
Awesome
One of the best Rythm franchises EVER. A must Buy.
OscarKa (14) on 02, Oct. 2010 10:25 (HKT)
For all music game lovers! Buy now!
Intuitive gameplay and comical graphics makes this a must-have game for DS. No need to know any Japanese to thoroughly enjoy this game.

I'm looking for the prequel now!
kertaz (16) on 24, Jun. 2010 11:39 (HKT)
One of the best game. Ever.
This game got to be one of the best games in Nintendo DS. It is highly addicting and the songs included in this game are nice. The game also highly optimized the DS' touch screen feature.

With likeable characters, and various difficulty, this game would entertain players with wide range of abilities!

One of a must have game in DS. If you think this is just another Elite Beat Agents, I'd say it's even better!
Çëµã»÷´Ë´¦²é¿´¸ü¶àÆÀÂÛ
---
Ïà¹Ø²úÆ·
---
---
---
---
---
´òÕÛÎïÆ·
ÔÚÎÒÃÇÍøÒ³ÄÚÁгöµÄÉ̱êÊÇÊôÓÚÔ­Óд´×÷ÕßËùÓС£ÈçÄúÓйØÈκΰæȨºÍÉ̱êÎÊÌ⣬Äú¿ÉÒÔ ÁªÏµÎÒÃÇ. Website & content copyright 2002-2013 Play-Asia.com.