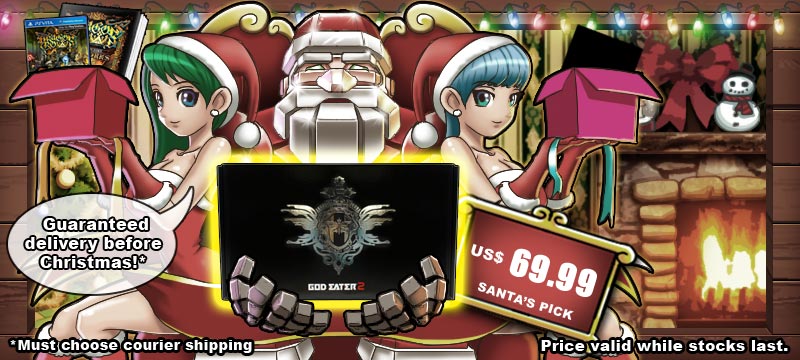 檢索條件
瀏覽更多
我們最受歡迎產品
即將結束的拍賣
產品資料

貨品暫時沒有存貨,如果有興趣購買,我們可以為您跟進追蹤。要追蹤產品,我們需要你
登入
或
建立戶口
按此可將縮圖變更大的圖像於
Mother 3





featured review
mackincheese (1) on 19, Mar. 2008 19:54 (HKT)
I can't even read Japanese - still one of the best games I've ever played.

I'm a huge fan of EarthBound, and the MOTHER series in general, so I was expecting much from this third and final(?) entry in the series. Not only did it meet my expectations, it surpassed them. This game is truly touching. That said, I looked up translation guides online to have a greater understanding of the story, and ...
[更多...]
詳細描述
Mother
http://www.play-asia.com/mother-3-paOS-13-49-zh-70-13ba-47-cat.html
3 is set in a land called the Nowhere Islands. Chaos ensues in the Nowhere Islands after an invasion by the Pig Mask Army, humans in uniforms that resemble pigs. The Pig Mask Army is named for its creator, The "Pig King". The Pig Mask Army slowly constructs a police state, while performing bizarre experiments on the land's flora and fauna. The invaders also introduce new technology and infrastructure to the islands. The story unfolds in different chapters. The various chapters of the story record the trials and tribulations of a boy named Lucas, his family, and friends, who reside in Tazmily Village and band together to rid Nowhere Island of the Pig Army's influence.
Mother 3 starts out very differently from the first two Mother games. The game is set up into eight different chapters, much like Dragon Quest IV. Instead of focusing on a group of children, it chronicles the story and adventures of Lucas and his family, and the story switches perspective during each chapter. (For example, the first half of the game is played as Flint, Duster and Salsa, but the rest of the game is played as Lucas.) Nowhere Island also changes dramatically due to the influence of the Pig Army, transforming from a simple low-tech rural society to a more modern 21st Century infrastructure that's similar to the first two Mother games. http://www.play-asia.com/mother-3-paOS-13-49-zh-70-13ba-47-cat.html. (Hence the game's theme of nature vs. technology) The game also features a more traditional top-down RPG perspective, instead of the oblique projection used in the first two games.
規格
發行日期
2006年04月18日
類別
角色扮演
版本
日本版
CERO Free
適合所有年齡
PAX-Code
PAX0000866439
產品目錄號
AGB-P-A3UJ
產品編號
4902370512991
遊玩人數
1
有用連結
客戶意見
平均等級:

(5 out of 5)
總共投票:
46
如果你熟悉這產品 Mother 3, 何不跟我們分享你寶貴的意見 ?
顯示最後 5 個評論,總共有 34 個評論。 以下評論只代表顧客的個人意見,一概與Play-Asia.com無關。
burajirujin (12) on 16, Mar. 2011 23:29 (HKT)
Wonderful!!
That's one of the best games i did ever play!!!
Absolutely a masterpiece!!!!
One of the best Gameboy games ever!!!
scourdx (15) on 23, Aug. 2010 23:21 (HKT)
Worth it for any Earthbound fan
For any Earthbound fan, this game is worth every penny. Even if you doesn't understand Japanese, there are dedicated fan who translate this game. It is one of the best RPG for GBA. Sadly it is only available in Japan. :(
Angelo (5) on 23, Feb. 2010 08:05 (HKT)
Awesome RPG
This game is one of the best japanese RPG ever created for the gba it is worth the money and mother fans should be delighted to play this game they took the stuff from the past mothers and put it all into 1 epic gba game this is my favorite out of all the mother games
gdrakemail (2) on 12, Dec. 2009 12:36 (HKT)
Mother 3
Best of the 3.It is more linear(which explains the removal of the teleportation move).It is similar to Metroid Fusion in terms of linearity but overall really good.better than the other 3 in every way possible.It doesn't have to shape itself in an imitation america mold but that only makes it better.Nuff said.
gabitafm (25) on 07, Apr. 2008 13:34 (HKT)
Addictive Funny Impressive!!
This game had all features required for addictive play, and lovely story featuring lots of characters, you should get it, its like one of the best RPG games for handheld consoles and so on, You CANT miss this, although its japanese for EN users, youll love it, worths!!! Very cool!
請按此查看進一步的探討於
Mother 3
---
相關產品

Far East of Eden: Oriental Blue (Value Selection)
Nintendo
適合於 Game Boy Advance (GBA)
日本版 , 沒有區碼保護 / 角色扮演
會於 1 星期內寄出
---

Golden Sun / Ougon no Taiyou (Value Selection)
Nintendo
適合於 Game Boy Advance (GBA)
日本版 , 沒有區碼保護 / 角色扮演
會於 1 星期內寄出
---

Lunar Legend
Media Rings
適合於 Game Boy Advance (GBA)
日本版 , 沒有區碼保護 / 角色扮演
會於 1 - 2 星期內寄出
減價產品
在我們網頁內列出的商標是屬於原有創作者所有。如您有關任何版權或商標問題,您可以 聯絡我們Play Asia 及標誌屬 Play-Asia.com 所有的商標. 網頁及內容版權 2002-2013 Play-Asia.com.