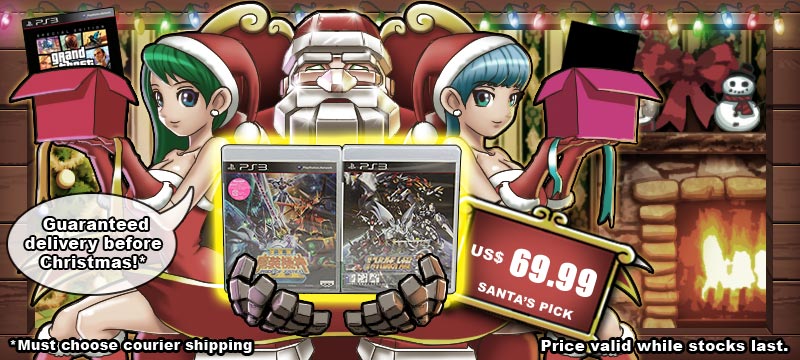 產品資料

貨品暫時沒有存貨,如果有興趣購買,我們可以為您跟進追蹤。要追蹤產品,我們需要你
登入
或
建立戶口
按此可將縮圖變更大的圖像於
Naruto: Gekitou Ninja Taisen 4







featured review
wowee (1) on 20, May. 2008 13:51 (HKT)
Greatest Naruto Game Ever!

This Naruto game is the BEST! This game's got A LOT of characters! And it works in my Wii! This game is better than Clash Of Ninja Revolution!
特點
Includes a new tag team mode
New ability for all characters to side-step while running
Unique team super moves for pre-assigned teams in tag team mode
More than 30 playable characters (including at least 7 new ones)
More than 35 stages (including at least 5 new ones)
詳細描述
Tomy's
http://www.play-asia.com/naruto-gekitou-ninja-taisen-4-paOS-13-49-zh-70-ui0-47-cat.html
popular anime based fighting game Naruto: Gekitou Ninja Taisen is getting its fourth exclusive Gamecube™ release.
Topping the previous three releases, Tomy has included a number of interesting new features, combined with the popular game play of the series. New is a full-blown tag team mode, similar to that in Tekken Tag Tournament, and the ability for all characters to side step while running. In tag team mode, pre-assigned teams can perform unique super moves (e.g.: Sharingan Team, consisting of Kakashi, Sasuke, and Itachi, has Sasuke and Kakashi using Chidori, while Itachi uses Amaterasu).
Certainly not to be missed are new summons and transformations, such as Naruto's AI-controlled bunshi and his ability to transform into Kyubi mode at any given time, as long as he has a full-bar of chakra.
Naruto: Gekitou Ninja Taisen 4 contains 30 playable characters: Uzumaki Naruto, Uchiwa Sasuke, Haruno Sakura, Rock Lee, Hyuuga Neji, Tenten, Nara Shikamaru, Akimichi Choji, Yamanaka Ino, Inuzuka Kiba, Aburame Shino, Hyuuga Hinata, Gaara , Kankuro , Temari , Hatake Kakashi , Maito Gai, Iruka, Koichi Tsunade , Jiraya , Orochimaru , Sandaine , Jiroubou, Kidoumaru, Sakon (and Ukon), Tayuya, Kimimaro, Yakushi Kabuto, Uchiwa Itashi, Kisame. http://www.play-asia.com/naruto-gekitou-ninja-taisen-4-paOS-13-49-zh-70-ui0-47-cat.html.
Orochimaru's bodyguards have received Orochimaru's seal and therefore gained the ability to transform.
The game is set in a total of more than 25 different stages, including new places such as Konohagakure Forest, Konohagakure Outskirts, Konohagakure Hospital Roof, Orochimaru's Lair and Konohagakure Police Department.
シリーズ累計100万本突破の超人気タイトルの最新作が、ついにその姿を現した!!
今回も、強力な新キャラクターの登場、前作で大好評だった三人一組(スリーマンセル)バトルが全く新しく生まれ変わったりと、さらに「ナルトらしく」「対戦が面白く」なったぞ!!
規格
原本的名字
NARUTO-ナルトー激闘忍者大戦!4
發行日期
2005年11月18日
類別
格鬥
版本
日本版
CERO Free
適合所有年齡
PAX-Code
PAX0000672265
產品目錄號
DOL-P-G4NJ
產品編號
4904810725497
遊玩人數
1-4
有用連結
客戶意見
平均等級:

(5 out of 5)
總共投票:
512
如果你熟悉這產品 Naruto: Gekitou Ninja Taisen 4, 何不跟我們分享你寶貴的意見 ?
顯示最後 5 個評論,總共有 391 個評論。 以下評論只代表顧客的個人意見,一概與Play-Asia.com無關。
jobson.quaresma (79) on 01, Nov. 2012 09:24 (HKT)
Excellent
This game is awesome and is the best available for Game Cube.
Lots of characters, great controls.
If you like Naruto, this is extremely recommended.

jalenswag (1) on 14, Aug. 2012 20:54 (HKT)
It's really good
This is the best naruto ever
heart61 (1) on 19, Nov. 2010 08:01 (HKT)
Naruto Gekitou Ninja Taisen 4
Why the hell can't I find this game on the internet this is bullcrap I want the God dang game now.Does anyone know where I can get this game?
scottstabbart (3) on 28, Dec. 2009 04:20 (HKT)
NGNT4
This game is astounding.
inrtoducing alot of charcters, new play modes and i would say polished graphics too. The character animations are amazing.also Introduces Y-Cancel which can be handy in some places.
Seriously This is what i expected for the Wii, way better in every aspect than CON rev 1and 2.
Gamecube Owners Need this game and I hope to see a similar EX game on the Wii.
davidbrake79 (10) on 31, Oct. 2009 08:49 (HKT)
this game is awsome better then clash of ninja
this game is soo awsome that u can get soo many better characters and stages this game is wroth your money best gamecube game ever
請按此查看進一步的探討於
Naruto: Gekitou Ninja Taisen 4
---
相關產品
---
---
---
在我們網頁內列出的商標是屬於原有創作者所有。如您有關任何版權或商標問題,您可以 聯絡我們Play Asia 及標誌屬 Play-Asia.com 所有的商標. 網頁及內容版權 2002-2013 Play-Asia.com.