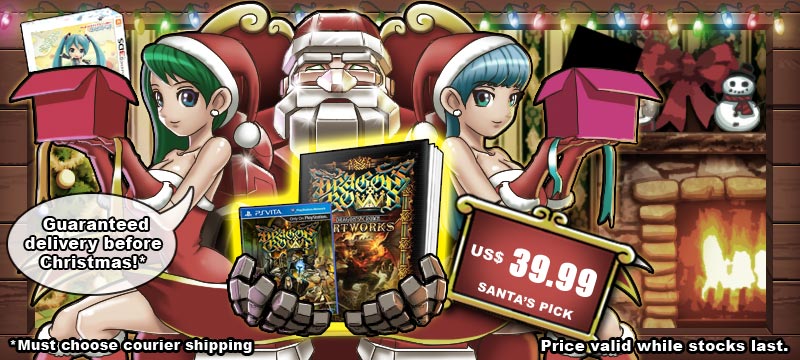 ä¯ÀÀ
̽Ë÷¸ü¶à
¼´½«·¢ÊÛ
×îÊÜ»¶Ó­²úÆ·
Closing Auctions
²úƷѶϢ
NCAA Football 11
Electronic Arts
¼æÈÝÓÚ Xbox360 (360)
1-2w
ͨ³£»áÔÚ1µ½2ÖÜÄڼijö
¼Û¸ñ:
US$
28.99
¼Û¸ñ±í£º
US$ 59.40
Äú´æΪ£º US$ 30.41
µã»÷²é¿´·Å´óµÄͼƬ







½øÒ»²½µÄ¼æÈÝÐÔ
ÌØÕ÷
Your gameday experience is taken to a new level with all-new authentic running mechanics. From an explosive first step and the ability to stop momentum on a dime, to rebalancing yourself after an over-pursuit, feel what it's like to cover the field and play at the most elite level in college football
Run the "no-huddle" spread, triple option, wishbone, wild hog, or pistol offenses the same way as your favorite schools. Dictate the tempo of the game when running the spread as you look to the sideline for the plays, or break the huddle and study the defense at the line of scrimmage when operating a traditional, pro-style offense. The game is in your hands
From kickoff to the game's final play, feel like you're a part of the ESPN Game of the Week! ESPN broadcasters Kirk Herbstreit and Brad Nessler offer insights and commentary while breaking down your game, and reporter Erin Andrews provides injury reports and updates from the sidelines
From new running lanes to double-team blocking, experience the most realistic authentic offensive performance like never before!
ÃèÊö
From
http://www.play-asia.com/ncaa-football-11-paOS-13-49-gb-70-3qm0-47-cat.html
running the 'no-huddle' spread offense to walking out of the tunnel locking arms, everything you do and see will be original to your favorite school. http://www.play-asia.com/ncaa-football-11-paOS-13-49-gb-70-3qm0-47-cat.html. With an all-new locomotion engine and real assignment A.I., only NCAA Football 11 gives you 120 ways to win!
½øÒ»²½Ñ¶Ï¢
·¢ÐÐÈÕÆÚ
Jul 16, 2010
ÓïÑÔ
English
ÀàÐÍ
Ô˶¯
°æ±¾
ÃÀ¹ú
ESRB Everyone
Ö»ÊʺÏ6ËêÒÔÉÏÈËÊ¿¡£ ´ËÀà±ð¿ÉÄܺ¬ÓÐÇá΢±©Á¦£¬Âþ»­¶ñ×÷¾ç¼°/»òκÍÓïÑÔ¡£
PAX-Code
PAX0002966041
»õÆ·-´úÂë
014633193596
ÓÐÓõÄÁ´½Ó
¿Í»§ÆÀÂÛ
ƽ¾ùµÈ¼¶:

(5 À´×Ô 5)
×ܵÄͶƱ:
9
Èç¹ûÄúÊìϤÕâ¸ö»õÆ·£¬ºÎ²»¸úÎÒÃÇÒ»Æð·ÖÏíÄúµÄ¿´·¨£¿
ÏÔʾ×îºó5 ¸öÆÀÂÛ£¬ ×ܹ²ÓÐ 11 ¸öÆÀÂÛ¡£ÒÔÏÂÆÀÂÛÖ»´ú±í¿Í»§µÄ¸öÈËÒâ¼û£¬Ò»¸ÅÓë Play-Asia.com Î޹ء£
Spyware i87 (5) on 16, Mar. 2012 16:39 (HKT)
Nice game
Great football game.
aaron (3) on 12, Aug. 2011 08:30 (HKT)
Great!
I know nothing about American Football & have never played it before until I brought this game to try and was blown away.

Fantastic & easy to get into.
sevens (30) on 11, Aug. 2011 10:05 (HKT)
nice game
Best football game.
tjmauermann (42) on 27, Dec. 2010 07:03 (HKT)
Great Game
Every year NCAA Football continues to get better. The only complaint that I have is when you play the career mode and start as a freshman once you get the starting spot their is no point to physically practicing you can sim the event without consequences.
If you liked the previous installments then you should enjoy this one as well.
AL3XIO (1) on 04, Nov. 2010 15:33 (HKT)
Fantastic Game
This game is just stunning. 120 American College Football teams to play with, almost every college has their authentic stadium in game and hundreds and hundreds of authentic jerseys to wear. The graphics are top class with ESPN being on board. Gameplay is just crazy.


One of many great buys here on Play-Asia!!
Çëµã»÷´Ë´¦²é¿´¸ü¶àÆÀÂÛ
---
Ïà¹Ø²úÆ·
---
---
---
´òÕÛÎïÆ·
ÔÚÎÒÃÇÍøÒ³ÄÚÁгöµÄÉ̱êÊÇÊôÓÚÔ­Óд´×÷ÕßËùÓС£ÈçÄúÓйØÈκΰæȨºÍÉ̱êÎÊÌ⣬Äú¿ÉÒÔ ÁªÏµÎÒÃÇ. Website & content copyright 2002-2013 Play-Asia.com.