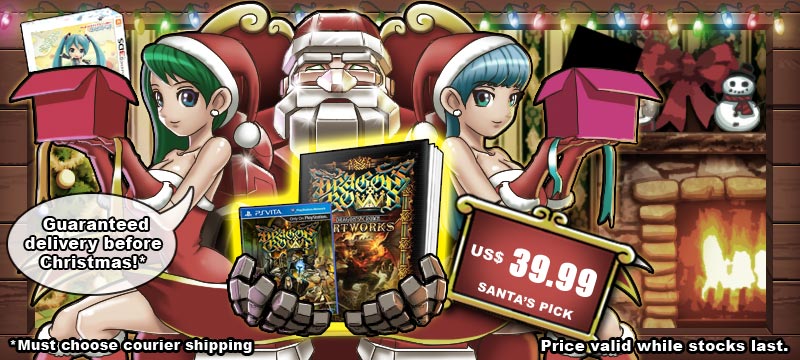 ä¯ÀÀ
̽Ë÷¸ü¶à
¼´½«·¢ÊÛ
×îÊÜ»¶Ó­²úÆ·
Closing Auctions
²úƷѶϢ
NHL 13
Electronic Arts
¼æÈÝÓÚ Xbox360 (360)
1-2w
ͨ³£»áÔÚ1µ½2ÖÜÄڼijö
µã»÷²é¿´·Å´óµÄͼƬ







½øÒ»²½µÄ¼æÈÝÐÔ
ÌØÕ÷
All-New True Performance Skating Driven by real-world physics and more than 1,000 new gameplay animations, True Performance Skating authentically replicates the explosiveness, momentum, and top-end speed of today's NHL players. Adding a whole new layer of creativity for players to discover on the ice combined with control offered by the Skill Stick finally gives gamers access to the entire toolset of an NHL player at their fingertips
EA SPORTS Hockey I.Q. A completely overhauled A.I. system, players are now fully aware of every other player on the ice, resulting in quicker, smarter and more true-to-life decision-making. EA SPORTS Hockey IQ also delivers the deepest and most customisable set of real-world hockey systems and strategies ever for the franchise
All-New GM Connected The franchise's most popular mode goes connected allowing gamers to manage, play, or coach with and against friends in their own 30 team human controlled league
ÃèÊö
Featuring
http://www.play-asia.com/nhl-13-paOS-13-49-gb-70-4kuh-47-cat.html
the biggest innovation for the franchise in six years, NHL 13 will deliver a revamped gameplay experience that accurately captures the speed, creativity and strategy of today's NHL headlined by all-new True Performance Skating, and supported by EA SPORTS Hockey I.Q. http://www.play-asia.com/nhl-13-paOS-13-49-gb-70-4kuh-47-cat.html.
EA SPORTS NHL 13 will also deliver new experiences that connect hockey fans to their friends and the real world of hockey with the all-new GM Connected and NHL Moments Live game modes. With core gameplay innovation, connected experiences, and the deepest feature set ever in an EA SPORTS NHL title, NHL 13 is truly the definitive hockey experience.
½øÒ»²½Ñ¶Ï¢
·¢ÐÐÈÕÆÚ
Sep 11, 2012
×ÖÄ»
English, French, German
ÀàÐÍ
Ô˶¯
°æ±¾
ÃÀ¹ú
ESRB Everyone 10
Titles rated E10+ (Everyone 10 and older) have content that may be suitable for ages 10 and older. Titles in this category may contain more cartoon, fantasy or mild violence, mild language and/or minimal suggestive themes.
PAX-Code
PAX0003632186
»õÆ·-´úÂë
014633197662
ÓÐÓõÄÁ´½Ó
¿Í»§ÆÀÂÛ
| | |
| --- | --- |
| ƽ¾ùµÈ¼¶: | Ì«ÉÙÆÀÂÛ(ÖÁÉÙÐèÒª3¸öÆÀÂÛ) |
| ×ܵÄͶƱ: | 2 |
Èç¹ûÄúÊìϤÕâ¸ö»õÆ·£¬ºÎ²»¸úÎÒÃÇÒ»Æð·ÖÏíÄúµÄ¿´·¨£¿
ÏÔʾ×îºó5 ¸öÆÀÂÛ£¬ ×ܹ²ÓÐ 8 ¸öÆÀÂÛ¡£ÒÔÏÂÆÀÂÛÖ»´ú±í¿Í»§µÄ¸öÈËÒâ¼û£¬Ò»¸ÅÓë Play-Asia.com Î޹ء£
pauloredline (57) on 17, Jul. 2013 08:41 (HKT)
Great Game!!
Great game for fans of the NHL is a game not to be missed and fun. recommended
tml4life (130) on 02, Jul. 2013 16:41 (HKT)
Best NHL game to date
Great graphics and sound make this game timeless. NHL 13 doesn't have much in terms of changes from the previous year but it remains a solid way to play with your favorite NHL teams.
svd335 (3) on 17, Jan. 2013 14:51 (HKT)
Feel of the site. Great.
EA Games never ceases to amaze. Great game. Once stopped making PC bought specifically the X box. Now I rejoice.
erikqkh (1195) on 18, Oct. 2012 00:27 (HKT)
Great!
Fun to play
Sheppuyaku (2) on 12, Oct. 2012 04:12 (HKT)
AI is dumb
AI makes terrible passes and scores own goals on empty nets. Other than that, the game is well-built and nicely rebalanced. Hoping to see an update patch for the AI.
Çëµã»÷´Ë´¦²é¿´¸ü¶àÆÀÂÛ
---
Ïà¹Ø²úÆ·
---
---
---
---
---
´òÕÛÎïÆ·
¸öÈËÇ鱨Ա
Çë·¢ËÍÒ»·Ýµç×ÓÓ'þ¸øÎÒµ±£®£®£®
¸æËßÅóÓÑ
ÔÚÎÒÃÇÍøÒ³ÄÚÁгöµÄÉ̱êÊÇÊôÓÚÔ­Óд´×÷ÕßËùÓС£ÈçÄúÓйØÈκΰæȨºÍÉ̱êÎÊÌ⣬Äú¿ÉÒÔ ÁªÏµÎÒÃÇ. Website & content copyright 2002-2013 Play-Asia.com.