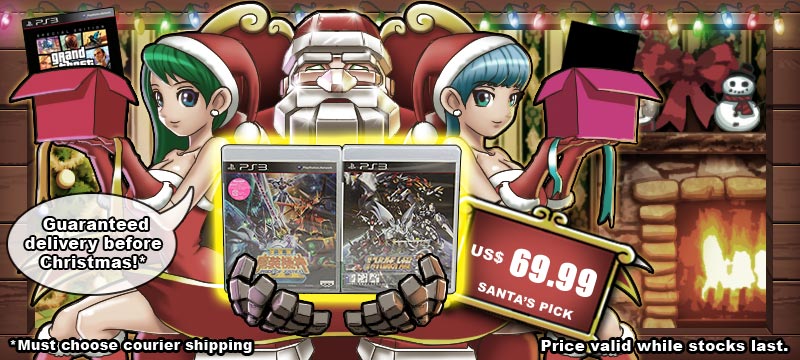 ä¯ÀÀ
̽Ë÷¸ü¶à
¼´½«·¢ÊÛ
×îÊÜ»¶Ó­²úÆ·
²úƷѶϢ

´ËÎïÆ·ÔÝʱȱ»õ¡£Èç¹ûÄúÓÐÐËȤ¹ºÂòËü£¬ÎÒÃÇ»áΪÄú×·×Ù´ËÎïÆ·¡£ÈÃÎÒÃÇΪÄú×·×ÙÄãÏëÒªµÄÎïÆ·£¬ÎÒÃÇÐèÒªÄú
怬
»òÕß
´´½¨Ò»¸öÕÊ»§
µã»÷²é¿´·Å´óµÄͼƬ


ÌØÕ÷
Officially licensed by Nintendo
SD card holder attachment included
Compatible for 3DS and DS cartridges
ÃèÊö
Officially
http://www.play-asia.com/nintendo-3ds-game-card-case-24-blue-paOS-13-49-gb-70-462c-47-cat.html
licensed by Nintendo. This large capacity yet compact design game case is compatible for both the Nintendo 3DS and Nintendo DS game cards. It can store up to 24 of your favorite games. Includes one SD card holder attachment. http://www.play-asia.com/nintendo-3ds-game-card-case-24-blue-paOS-13-49-gb-70-462c-47-cat.html. Case is available in 3 colors: Black, Blue and Clear. Nintendo 3DS and Nintendo DS games not included.
½øÒ»²½Ñ¶Ï¢
| | |
| --- | --- |
| ·¢ÐÐÈÕÆÚ | Mar 27, 2011 |
| °æ±¾ | ÃÀ¹ú |
| PAX-Code | PAX0003306517 |
| Ŀ¼ºÅ¡£ | 3DS-021U |
| »õÆ·-´úÂë | 873124003048 |
ÓÐÓõÄÁ´½Ó
¿Í»§ÆÀÂÛ
ƽ¾ùµÈ¼¶:

(5 À´×Ô 5)
×ܵÄͶƱ:
33
Èç¹ûÄúÊìϤÕâ¸ö»õÆ·£¬ºÎ²»¸úÎÒÃÇÒ»Æð·ÖÏíÄúµÄ¿´·¨£¿
ÏÔʾ×îºó5 ¸öÆÀÂÛ£¬ ×ܹ²ÓÐ 51 ¸öÆÀÂÛ¡£ÒÔÏÂÆÀÂÛÖ»´ú±í¿Í»§µÄ¸öÈËÒâ¼û£¬Ò»¸ÅÓë Play-Asia.com Î޹ء£
keikung (63) on 06, Jun. 2013 19:48 (HKT)
Best game card case
Good built quality with nicely designed

tank2000 (47) on 25, Sep. 2012 12:24 (HKT)
High quality case
This case for your Nintendo DS/DSi/3DS game cartridges works as advertised, holding up to 24 cartridges at a time. There is also an insert that converts one of the slots into an SD card holder, which is useful as well. Excellent choice if you have a lot of games waiting to be played and like to carry it all with you
arsanto_sidohutomo (3) on 22, Sep. 2012 10:25 (HKT)
Best so far
All I need for 3DS cartridges. Nuff said. :D
maxiw.com (40) on 13, Sep. 2012 12:02 (HKT)
GOOD GAME CASE
yes I can buy more Nintendo DS & 3DS game cartridges!!
activewater1 (32) on 12, Sep. 2012 08:57 (HKT)
Excellent Game Case
Good solid build and nice that they added in a SD card holder as well. Holds all of my games in one place neatly and protects them really well.

Recommended to anyone who wants a safe and easy storage option for any Nintendo DS & 3DS game cartridge
Çëµã»÷´Ë´¦²é¿´¸ü¶àÆÀÂÛ
---
Ïà¹Ø²úÆ·
---
---
---
´òÕÛÎïÆ·
ÔÚÎÒÃÇÍøÒ³ÄÚÁгöµÄÉ̱êÊÇÊôÓÚÔ­Óд´×÷ÕßËùÓС£ÈçÄúÓйØÈκΰæȨºÍÉ̱êÎÊÌ⣬Äú¿ÉÒÔ ÁªÏµÎÒÃÇ. Website & content copyright 2002-2013 Play-Asia.com.