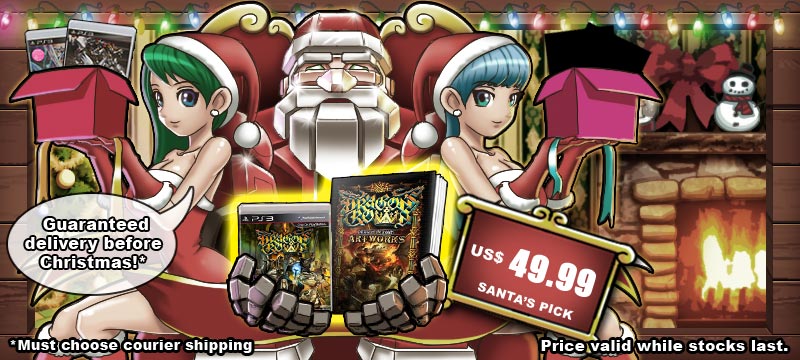 檢索條件
瀏覽更多
將會發行
我們最受歡迎產品
US$ 84.99
US$ 69.90
US$ 40.99
US$ 56.99
US$ 31.99
N/A
US$ 73.99
US$ 199.99
US$ 24.99
US$ 78.90
即將結束的拍賣
產品資料

貨品暫時沒有存貨,如果有興趣購買,我們可以為您跟進追蹤。要追蹤產品,我們需要你
登入
或
建立戶口
按此可將縮圖變更大的圖像於
Otomedius Gorgeous (Platinum Collection)







兼容性
特點
詳細描述
Otomedius
http://www.play-asia.com/otomedius-gorgeous-platinum-collection-paOS-13-49-zh-70-3pg6-47-cat.html
Gorgeous is a shooter that allows you the exhilaration of wielding hi-tech weaponry as a pretty pilot. The game places much emphasis on network game play and comes in several modes that makes use of the Xbox360's facilities. There are two major modes, the original mode and the gorgeous mode.
Original mode is based on its arcade predecessor, with 4 stages, each with a different level of difficulty, choose three stages out of them and engage in white hot battles. For each battle you participate in, you will receive experience points and new weapons. Gorgeous mode is instilled with new stages, scenes and plot elements written especially for the home console edition.
Each mode carries three types of game play, a single mode and two network modes. In the single mode, you fight by yourself either in the challenging stages in the original mode or against Konami's bosses in Gorgeous mode. As for the networking mode, you play either against your friends in the original mode or combine forces with them to fight against the bosses in the gorgeous mode.
The game makes use of the Xbox360's network facilities both in terms of Xbox Live and the system link. With Xbox Live, you can connect with up to 3 people for a game and with the system link, you can access your LAN connection and play with the people on your floor.
Aside from the existing elements already in the game, you can get so much more by accessing the Xbox Live market place. Go to the ranking board to see who is the best shooter on the web, download replay data, beat the top score and upload it back on to the tables to show the world who's the best. http://www.play-asia.com/otomedius-gorgeous-platinum-collection-paOS-13-49-zh-70-3pg6-47-cat.html.
There are new characters and stages on the net which you can download for your own games. Aside from gaming elements, you can also get the BGM pack via the market place so there are new elements coming up regularly.
規格
| | |
| --- | --- |
| 原本的名字 | オトメディウスG(ゴージャス!)(プラチナコレクション) |
| 發行日期 | 2010年03月11日 |
| 語言 | Japanese |
| 類別 | 射擊 |
| 版本 | 日本版 |
| | CERO C (15+) |
| PAX-Code | PAX0002940439 |
| 產品目錄號 | VK016-J2 |
| 產品編號 | 4988602150773 |
| 遊玩人數 | 1-3 |
有用連結
客戶意見
平均等級:

(4.5 out of 5)
總共投票:
10
如果你熟悉這產品 Otomedius Gorgeous (Platinum Collection), 何不跟我們分享你寶貴的意見 ?
顯示最後 5 個評論,總共有 23 個評論。 以下評論只代表顧客的個人意見,一概與Play-Asia.com無關。
mauropaone (30) on 25, Dec. 2011 03:51 (HKT)
A classic...
Yes, otomedius is like a classic shmups. A must have for all classic fan!
guile_mrd (100) on 01, Aug. 2011 20:29 (HKT)
Otomedius Gorgeous INDEED!
This game is a must have for any Konami shooters fan.
e_pedraza_g (241) on 26, Apr. 2011 10:59 (HKT)
Ok.
This game is ok if you are looking for quirky trademark Japanese non-sensical humor/sexiness. Beyond that, gameplay is just weird (not in a good way, sadly).
It's hard getting used to the hit area of the ship-hottie you control, due to the fact that you see their head and legs, and can't help but to think you'll die if you're hit in those areas, and mess up due to this... at least it is for me... Also, I believe other entries in the parodius series are more worthwhile, like the snes ansd the ps1/saturn entries. Good buy if you intend to look at it as a collector's item though.
Impact Ace (47) on 14, Apr. 2011 19:08 (HKT)
Fantastic shump
Really fun, a classic shoot'em up.
jamestillett (3) on 17, Mar. 2011 19:49 (HKT)
. Otomedius G!
does anyone know if this games is region free?
請按此查看進一步的探討於
Otomedius Gorgeous (Platinum Collection)
---
相關產品
---
---
---
---
---
減價產品
在我們網頁內列出的商標是屬於原有創作者所有。如您有關任何版權或商標問題,您可以 聯絡我們Play Asia 及標誌屬 Play-Asia.com 所有的商標. 網頁及內容版權 2002-2013 Play-Asia.com.