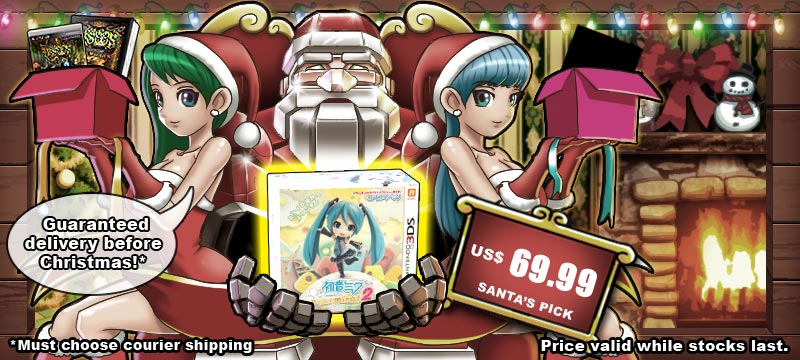 每周精選產品

Sorcery Saga: The Curse of the Great Curry God
A Rougelike about Curry? What's not to like!
US$ 44.99
將會發行
我們最受歡迎產品
即將結束的拍賣
即將結束的拍賣
現正發售!
Criminal Girls Invitation
(角色扮演)

G
ood to Be Bad Girls: Criminal Girls are bad news. So bad that they need rehabilitation by dungeon crawling through the Tower of Hell for the sake of reincarnation. So bad that they might not even listen to battle commands! So when that happens, it's punishment mode~ Punishment mode is a genre bending mechanic in its own right, and features these delinquent girls ...
[read more]
---
發行日期: 2014年03月20日
Metal Gear Solid V: Ground Zeroes
(動作)

T
he New FOX Engine: The renowned Metal Gear Solid series introduces breathtaking experiences with Ground Zeroes, a prologue to Metal Gear Solid V: The Phantom Pain, Hideo Kojima's opus in writing, directing and game design. Metal Gear Solid V: Ground Zeroes is the first game to run on Kojima Productions' FOX engine bringing new enhancements such as insane new game design, day ...
[read more]
---
現正發售!
Shingeki no Kyojin: Jinrui Saigo no Tsubasa
(動作)

T
he most popular anime/manga of 2013 finally gets its own game for the Nintendo 3DS - fitting as the main means of traversal and attack is based on the high speed 3D Mobility Gear of the franchise. For those unfamiliar with Shingeki no Kyojin, the remnants of humanity are fighting for survival inside walled cities against mysterious titans whose motives seem to be the ...
[read more]
最新發行
---
---
---
---
---
---
---
---
---
即將登場
減價產品
每日交易於 22:00:00 HKT (10PM) 改變

最新消息
告訴朋友
在我們網頁內列出的商標是屬於原有創作者所有。如您有關任何版權或商標問題,您可以 聯絡我們Play Asia 及標誌屬 Play-Asia.com 所有的商標. 網頁及內容版權 2002-2013 Play-Asia.com.