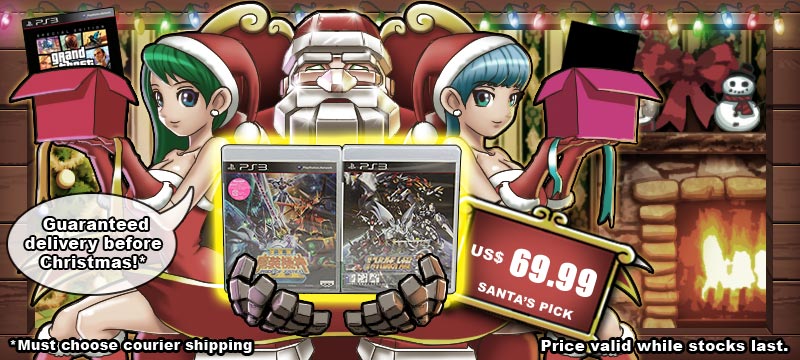 每周精选产品

Bravely Default: For the Sequel
A Spiritual Successor to Final Fantasy
US$ 49.99
即将发售
最受欢迎产品
Closing Auctions
Closing Auctions


现正发售!
Criminal Girls Invitation
(角色扮演)

G
ood to Be Bad Girls: Criminal Girls are bad news. So bad that they need rehabilitation by dungeon crawling through the Tower of Hell for the sake of reincarnation. So bad that they might not even listen to battle commands! So when that happens, it's punishment mode~ Punishment mode is a genre bending mechanic in its own right, and features these delinquent girls ...
[read more]
---
现正发售!
Ys: Memories of Celceta
(角色扮演)

Y
s: Foliage Ocean in Celceta is an action role-playing game released in Japan on September 2012. It will be release in North America in September 2013 and is the fourth installment of Ys series. As Ys: Memories of Celceta is for the PlayStation Vita, certain features utilize the console's touch capabilities. Back touch panel of the console can be used ...
[read more]
---
发售日期: Dec, 2013
PlayStation 4 System - Shin Sangoku Musou 7 with Moushouden Limited Edition Bundle Set (Jet Black)

T
he PlayStation 4 is an upcoming video game console from Sony Computer Entertainment. Moving away from the Cell architecture of its successor, the PlayStation 3, it will feature an AMD processor based around the x86-64 instruction set. This is intended to make video game development easier on the next-generation console, attracting a broader range of developers. Other notable hardware features of ...
[read more]
新近发售
---
---
---
---
---
---
---
---
---
即将到货
打折物品
Ending in .
161
available
Daily deals are changed at 22:00:00 HKT (10PM) Hong Kong Time.

最新消息
告诉朋友
在我们网页内列出的商标是属于原有创作者所有。如您有关任何版权和商标问题,您可以 联系我们. Website & content copyright 2002-2013 Play-Asia.com.