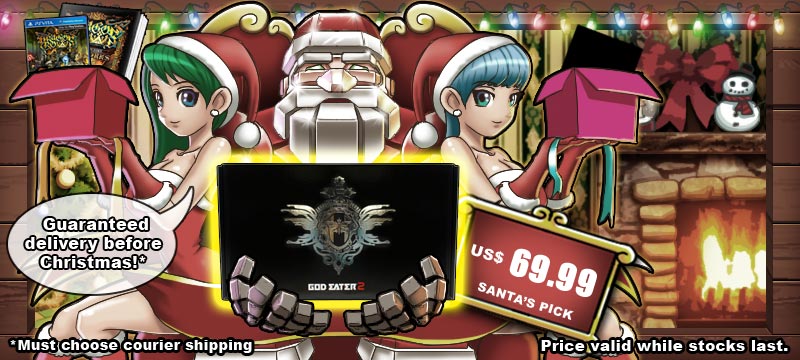 終了間近オークション
発売中
Gran Turismo 6
(シュミレーション)

T
he next stage in the evolution of the world's most popular and comprehensive racing simulator is upon us. Gran Turismo 6, the latest installment in the best-selling series, will reach stores this Holiday season. Known for blurring the lines between virtual and reality, the Gran Turismo series has revolutionized the racing genre in the last 15 years, allowing fans to drive ...
[read more]
---
発売日: 2014年03月20日
メタルギア ソリッド V グラウンド・ゼロズ
(アクション)

T
he New FOX Engine: The renowned Metal Gear Solid series introduces breathtaking experiences with Ground Zeroes, a prologue to Metal Gear Solid V: The Phantom Pain, Hideo Kojima's opus in writing, directing and game design. Metal Gear Solid V: Ground Zeroes is the first game to run on Kojima Productions' FOX engine bringing new enhancements such as insane new game design, day ...
[read more]
---
発売中
ブレイブリーデフォルト フォーザ・シークウェル
(RPG)

J
apanese 3DS owners will be especially pleased to know that the enhanced version of Square Enix's 2012 handheld RPG masterpiece Bravely Default: Flying Fairy will have 6 languages to choose from: Japanese, English, French, Italian, German, and Spanish. Dual audio support in Japanese and English is also an option!  A quick primer for those unfamiliar with Bravely Default, this turn based RPG game is considered as ...
[read more]
新発売
---
---
---
---
---
---
---
---
---
近日発売
割引商品
毎日取引は 22:00:00 HKT (10PM) 変更します。

最新のニュース
友達に伝える
当サイト上に載っているトレードマークの権利は、全てその製作者にあります。コピーライトやトレードマークについてご意見などがございましたら、私どもまで お問合せください Play Asia とスティッカーのロゴは、Play-Asia.comの商標です。. サイドと内容著作権 2002-2013 Play-Asia.com.