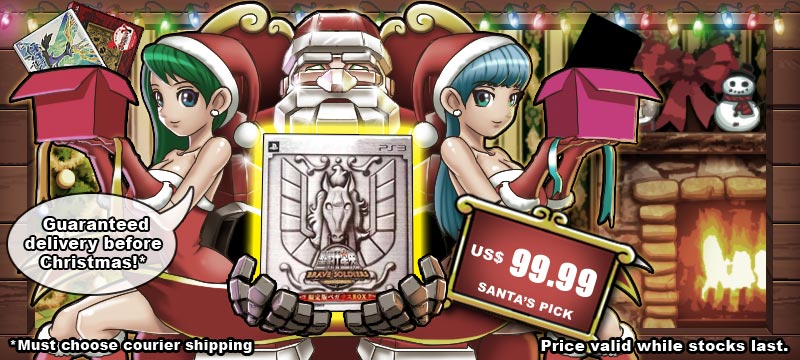 每周精選產品

Bravely Default: For the Sequel
A Spiritual Successor to Final Fantasy
US$ 49.99
將會發行
我們最受歡迎產品
即將結束的拍賣
即將結束的拍賣
現正發售!
Xbox One Console System ***daily price***

B
e amazed. Welcome to a new generation of games and entertainment. Where games push the boundaries of realism. And television obeys your every command. Where listening to music while playing a game is a snap. And you can jump from TV to movies to music to a game in an instant. Where your experience is custom tailored to you. And the entertainment ...
[read more]
---
現正發售!
PlayStation 4 System *** daily price ***

T
he PlayStation 4 is an upcoming video game console from Sony Computer Entertainment. Moving away from the Cell architecture of its successor, the PlayStation 3, it will feature an AMD processor based around the x86-64 instruction set. This is intended to make video game development easier on the next-generation console, attracting a broader range of developers. Other notable hardware features of ...
[read more]
---
現正發售!
Metal Gear Rising: Revengeance [Special Edition]
(動作探險)

M
etal Gear Solid Rising: Revengeance takes place three years after the Guns of the Patriots. War is no longer a business for the PMCs. Or so the people say. However, A new Cyborg technology that leaks out of the US tips the balance, and violence is ripping through the fragile peace once again. The cyborg soldier Raiden has to face his ...
[read more]
最新發行
---
---
---
---
---
---
---
---
---
即將登場
減價產品
每日交易於 22:00:00 HKT (10PM) 改變

最新消息
告訴朋友
在我們網頁內列出的商標是屬於原有創作者所有。如您有關任何版權或商標問題,您可以 聯絡我們Play Asia 及標誌屬 Play-Asia.com 所有的商標. 網頁及內容版權 2002-2013 Play-Asia.com.