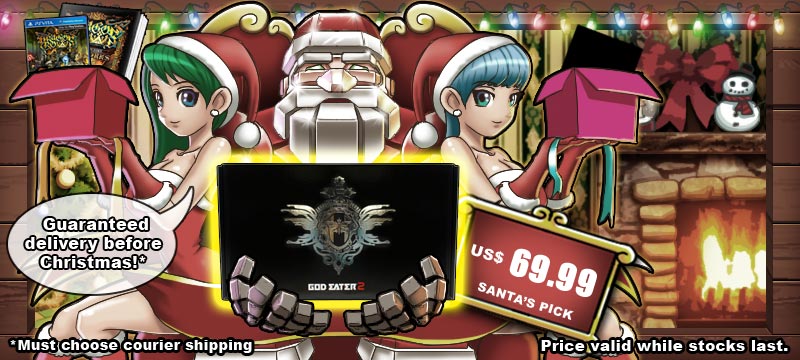 ä¯ÀÀ
̽Ë÷¸ü¶à
×îÊÜ»¶Ó­²úÆ·
²úƷѶϢ

´ËÎïÆ·ÔÝʱȱ»õ¡£Èç¹ûÄúÓÐÐËȤ¹ºÂòËü£¬ÎÒÃÇ»áΪÄú×·×Ù´ËÎïÆ·¡£ÈÃÎÒÃÇΪÄú×·×ÙÄãÏëÒªµÄÎïÆ·£¬ÎÒÃÇÐèÒªÄú
怬
»òÕß
´´½¨Ò»¸öÕÊ»§
µã»÷²é¿´·Å´óµÄͼƬ





ÃèÊö
Pokemon
http://www.play-asia.com/pokemon-box-ruby-sapphire-w-gba-link-cable-memory-card-59-paOS-13-49-gb-70-2d8-47-cat.html
Box Ruby & Sapphire is an expansion disc for Pokemon Ruby and Sapphire for GameBoy Advance™. To use this software, you must connect the Pokemon Ruby / Sapphire to GameCube™ using the GBA cable (which is included). http://www.play-asia.com/pokemon-box-ruby-sapphire-w-gba-link-cable-memory-card-59-paOS-13-49-gb-70-2d8-47-cat.html. Pokemon Box Ruby & Sapphire allows you to view your Pokemon and trophy collection in Pokemon Ruby & Sapphire for GBA.
Pokemon Box Ruby & Sapphire includes a free Memory Card 59 as well as GC to GBA link Cable.
½øÒ»²½Ñ¶Ï¢
Ô­±¾µÄÃû×Ö
ポケモンボックス(メモリーカード59、GBAケーブル付)
·¢ÐÐÈÕÆÚ
May 27, 2003
ÀàÐÍ
²»Í¬Àà±ð
°æ±¾
ÈÕ±¾
CERO Free
ÊʺÏËùÓÐÄêÁä¡£
PAX-Code
PAX0000052445
Ŀ¼ºÅ¡£
DOL-2-GPXJ
»õÆ·-´úÂë
4902370506525
ÓÎÏ·ÈËÊý
1

ºÐÄÚÎï¼þ

Pokemon Box Ruby & Sapphire
Memory Card 59
Gamecube to GBA Link Cable
ÓÐÓõÄÁ´½Ó
¿Í»§ÆÀÂÛ
ƽ¾ùµÈ¼¶:

(4.5 À´×Ô 5)
×ܵÄͶƱ:
12
Èç¹ûÄúÊìϤÕâ¸ö»õÆ·£¬ºÎ²»¸úÎÒÃÇÒ»Æð·ÖÏíÄúµÄ¿´·¨£¿
ÏÔʾ×îºó5 ¸öÆÀÂÛ£¬ ×ܹ²ÓÐ 12 ¸öÆÀÂÛ¡£ÒÔÏÂÆÀÂÛÖ»´ú±í¿Í»§µÄ¸öÈËÒâ¼û£¬Ò»¸ÅÓë Play-Asia.com Î޹ء£
luisx4 (164) on 09, Dec. 2013 09:10 (HKT)
I reccommend it!!!
I bought it because of the Limited Edition Memory Card.
luisx4 (164) on 25, Aug. 2013 14:08 (HKT)
It is worth more than just a Ruby and a Sapphire!!!
The game, a NGC-GBA link cable and a Limited Edition Memory Card, and was at a great price!
My reccommendation, if you ever see this available;
BUY IT!!!!!!!!!!!!!!!!!
shadowstar123 (192) on 08, Mar. 2011 13:54 (HKT)
Great game with it's specials!
This game came with a lot! It had a demo disc from 2003, the Pokemon Box game (only works with Japanese games and systems), GBA/GCN link, a cool memory card which was 2 toned matching ruby/sapphire color, and the ability to play the Pokemon games on here.

This game is nothing more than a storage for your Pokemon in case you want to start a new file. It uses all 59 blocks of the memory card to save, so it stores A LOT of Pokemon. It also acts like a special Gameboy Player for Pokemon Ruby/Sapphire. It does not work with Emerald version.

I tried to get the US version one time, but failed. So I got this one!
parini.stefano (17) on 15, Nov. 2007 14:10 (HKT)
Great game for great price
I'm a huge pokemon fan since the Gameboy Colour games. You can store more Pokemon and You will get one exclusive Memory Card (which is always useful), one GBA Link Cable and there is also another bonus disc!
cabbitwolfpaw (1) on 16, Jul. 2007 17:32 (HKT)
Great!
Now i'm a bit miffed I forgot to think that a japanese gamecube game wouldn't work with my english pokemon games (D'oh!!). But it's still a top-notch deal. Might I also add, I love the smaller japanese Gamecube cases, they're awesome xD. Wish I could get my hands on an English Pokemon Box!!
Çëµã»÷´Ë´¦²é¿´¸ü¶àÆÀÂÛ
---
Ïà¹Ø²úÆ·
---
---
---
---
ÔÚÎÒÃÇÍøÒ³ÄÚÁгöµÄÉ̱êÊÇÊôÓÚÔ­Óд´×÷ÕßËùÓС£ÈçÄúÓйØÈκΰæȨºÍÉ̱êÎÊÌ⣬Äú¿ÉÒÔ ÁªÏµÎÒÃÇ. Website & content copyright 2002-2013 Play-Asia.com.