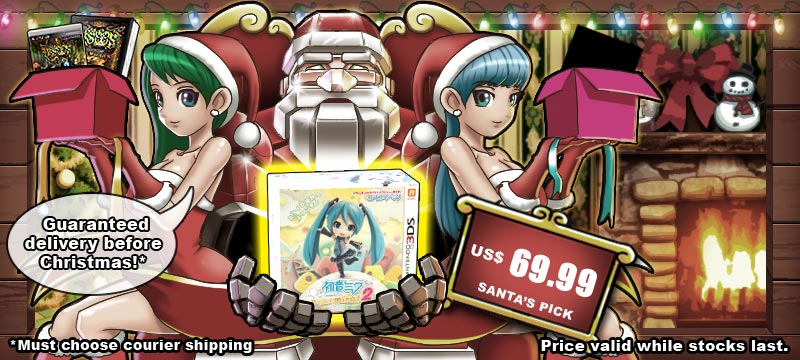 ä¯ÀÀ
̽Ë÷¸ü¶à
×îÊÜ»¶Ó­²úÆ·
Closing Auctions
²úƷѶϢ

´ËÎïÆ·ÔÝʱȱ»õ¡£Èç¹ûÄúÓÐÐËȤ¹ºÂòËü£¬ÎÒÃÇ»áΪÄú×·×Ù´ËÎïÆ·¡£ÈÃÎÒÃÇΪÄú×·×ÙÄãÏëÒªµÄÎïÆ·£¬ÎÒÃÇÐèÒªÄú
怬
»òÕß
´´½¨Ò»¸öÕÊ»§
µã»÷²é¿´·Å´óµÄͼƬ




ÌØÕ÷
Hundreds of Pokémon. Players can choose to be a boy or girl Pokémon Ranger
Use the Capture Styler to capture wild Pokémon. Once they are captured, wild Pokémon will follow the player around until their powers are used (either in a Poké Assist or a Field Move)
ÃèÊö
In
http://www.play-asia.com/pokemon-ranger-shadows-of-almia-paOS-13-49-gb-70-4tp7-47-cat.html
Pokémon Ranger: Shadows of Almia, you once again play as a Pokémon Ranger, working to help people, Pokémon and nature in a new area called the Almia Region. Starting out as a Student Ranger, you quickly earn the title of a full-fledged Pokémon Ranger. As you succeed in more and more missions, you will aspire to become the highest Ranger rank: Top Ranger. Along the way you meet and capture all kinds of different Pokémon.
Capture wild Pokémon and create a team to clear obstacles and puzzles encountered along the way. http://www.play-asia.com/pokemon-ranger-shadows-of-almia-paOS-13-49-gb-70-4tp7-47-cat.html. After using a Pokémon's ability, it will leave your team; however, you will have a Partner Pokémon that will always stay by your side. As you progress through Missions and Quests, your Capture Styler becomes more powerful, giving your Styler more Energy and eventually advancing you to the level of Top Ranger.
½øÒ»²½Ñ¶Ï¢
| | |
| --- | --- |
| ·¢ÐÐÈÕÆÚ | Nov 21, 2008 |
| ÀàÐÍ | ½ÇÉ«°çÑÝ |
| °æ±¾ | Å·ÖÞ |
| PAX-Code | PAX0003827244 |
| Ŀ¼ºÅ¡£ | NTR-YP2P-UKV-1 |
| »õÆ·-´úÂë | 045496739904 |
ÓÐÓõÄÁ´½Ó
¿Í»§ÆÀÂÛ
ƽ¾ùµÈ¼¶:

(5 À´×Ô 5)
×ܵÄͶƱ:
3
Èç¹ûÄúÊìϤÕâ¸ö»õÆ·£¬ºÎ²»¸úÎÒÃÇÒ»Æð·ÖÏíÄúµÄ¿´·¨£¿
ÏÔʾ×îºó1 ¸öÆÀÂÛ£¬ ×ܹ²ÓÐ 1 ¸öÆÀÂÛ¡£ÒÔÏÂÆÀÂÛÖ»´ú±í¿Í»§µÄ¸öÈËÒâ¼û£¬Ò»¸ÅÓë Play-Asia.com Î޹ء£
Gaming Ninja (1) on 22, Jul. 2009 02:48 (HKT)
No title
This game was really fun. I enjoyed the missions and the quests were a nice added feature. It was also a fairly lengthy game and kept me entertained the whole way through. I really enjoyed playing it and reccomend it to anyone who like Pokemon games!
---
Ïà¹Ø²úÆ·
---
---
---
---
´òÕÛÎïÆ·
¸öÈËÇ鱨Ա
Çë·¢ËÍÒ»·Ýµç×ÓÓ'þ¸øÎÒµ±£®£®£®
¸æËßÅóÓÑ
ÔÚÎÒÃÇÍøÒ³ÄÚÁгöµÄÉ̱êÊÇÊôÓÚÔ­Óд´×÷ÕßËùÓС£ÈçÄúÓйØÈκΰæȨºÍÉ̱êÎÊÌ⣬Äú¿ÉÒÔ ÁªÏµÎÒÃÇ. Website & content copyright 2002-2013 Play-Asia.com.