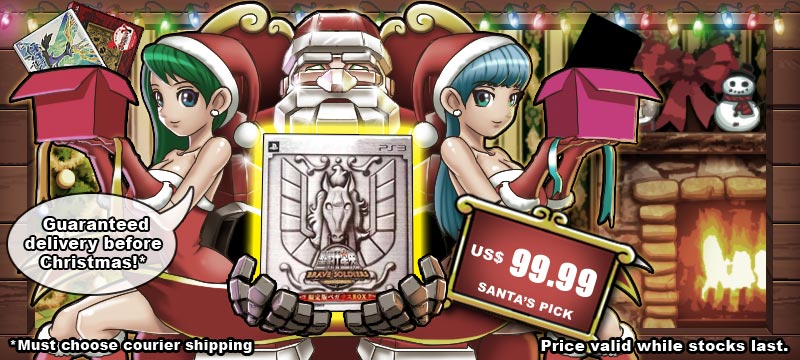 浏览
探索更多
即将发售
最受欢迎产品
Closing Auctions
产品讯息
特征
Tame Sharks, Eagles, Rhinos, Spiders, and Angelfish each with their own unique capabilities.
Combat the ultra-crazed Evil Rabbits; there are several types with their own whacked-out characteristics.
Explore the colorful, fantastic World of Rayman - huge, free-roaming environments and epic landscapes that mix reality and cartoons.
描述
Rayman
http://www.play-asia.com/rayman-raving-rabbids-paOS-13-49-gb-70-1pow-47-cat.html
Raving Rabbids is the edgiest and most off-the-wall gaming experience in the history of the Rayman franchise. http://www.play-asia.com/rayman-raving-rabbids-paOS-13-49-gb-70-1pow-47-cat.html.
This new Rayman game features the funniest, zaniest, wackiest antics ever when hordes of nasty bunnies invade Rayman's world and he is enslaved and forced to participate in a series of gladiator- style trials. In order to win his freedom, Rayman must entertain and outwit these crazed, out-of-control bunnies.
进一步讯息
发行日期
Nov 20, 2006
类型
动作
版本
美国
ESRB Everyone
只适合6岁以上人士。 此类别可能含有轻微暴力,漫画恶作剧及/或温和语言。
PAX-Code
PAX0001359473
目录号。
RVL-P-RRBE
货品-代码
008888173199
游戏人数
1-4
有用的链接
客户评论
| | |
| --- | --- |
| 平均等级: | 太少评论(至少需要3个评论) |
| 总的投票: | 1 |
显示最后5 个评论, 总共有 8 个评论。以下评论只代表客户的个人意见,一概与 Play-Asia.com 无关。
erikqkh (1195) on 12, Jul. 2011 00:12 (HKT)
Great Party Game
Awesome game!!
ournintendo@yahoo.co.id (61) on 29, May. 2007 12:25 (HKT)
PARTY
A really funny game!!! Great for party with family or friends
yucca (101) on 02, Apr. 2007 01:53 (HKT)
Thank you
Good game. Good and fast delivery.
asheehy (5) on 25, Mar. 2007 19:44 (HKT)
Good Game not as good as some of the other wii games
I like this game but someof the other wii games are better. If you want a real game get Naruto Shippuden Gekitou Ninja Taisen EX
newinjapan2002 (143) on 02, Mar. 2007 17:59 (HKT)
Awesome!
This game is like Wario but with even more twisted humour. It's a bunch of mini-games that must be cleared in order to progress through the story.
This is one of my favourite games on Wii, I'd recommed it to anyone. It's NOT a platformer like the old Rayman games!!
请点击此处查看更多评论
---
相关产品
---
---
---
---
---
打折物品
对此有兴趣?
个人情报员
请发送一份电子邮件给我当...
告诉朋友
在我们网页内列出的商标是属于原有创作者所有。如您有关任何版权和商标问题,您可以 联系我们. Website & content copyright 2002-2013 Play-Asia.com.