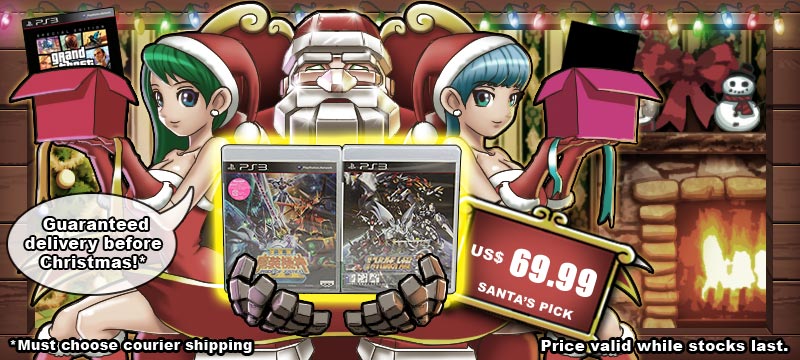 ä¯ÀÀ
̽Ë÷¸ü¶à
×îÊÜ»¶Ó­²úÆ·
²úƷѶϢ

´ËÎïÆ·ÔÝʱȱ»õ¡£Èç¹ûÄúÓÐÐËȤ¹ºÂòËü£¬ÎÒÃÇ»áΪÄú×·×Ù´ËÎïÆ·¡£ÈÃÎÒÃÇΪÄú×·×ÙÄãÏëÒªµÄÎïÆ·£¬ÎÒÃÇÐèÒªÄú
怬
»òÕß
´´½¨Ò»¸öÕÊ»§
µã»÷²é¿´·Å´óµÄͼƬ


ÌØÕ÷
Save your Memory Data on SD Cards
Official Nintendo accessory
Transfer data to your PC
This version includes a 16MB SD Memory Card
Supports special games such as Animal Forest e+ only, cannot be used as a standard memory card
ÃèÊö
Using
http://www.play-asia.com/sd-memory-adapter-incl-16mb-sd-memory-card-paOS-13-49-gb-70-2gp-47-cat.html
the SD Memory Adapter from Nintendo, you can use standard SD cards to save your certain game data process such as in games like Animal Forest e+. http://www.play-asia.com/sd-memory-adapter-incl-16mb-sd-memory-card-paOS-13-49-gb-70-2gp-47-cat.html. SD cards are common for digital cameras and available in different sizes. Please note that you cannot store standard game saves with it.
½øÒ»²½Ñ¶Ï¢
Ô­±¾µÄÃû×Ö
「SDカードアダプタ SDメモリーカードセット」
·¢ÐÐÈÕÆÚ
Jul 18, 2003
°æ±¾
ÈÕ±¾
PAX-Code
PAX0000054570
Ŀ¼ºÅ¡£
DOL-A-SDLGA
»õÆ·-´úÂë
4902370506808

ºÐÄÚÎï¼þ

SD Memory Adapter
16MB SD Memory Card
ÓÐÓõÄÁ´½Ó
¿Í»§ÆÀÂÛ
| | |
| --- | --- |
| ƽ¾ùµÈ¼¶: | Ì«ÉÙÆÀÂÛ(ÖÁÉÙÐèÒª3¸öÆÀÂÛ) |
| ×ܵÄͶƱ: | 2 |
Èç¹ûÄúÊìϤÕâ¸ö»õÆ·£¬ºÎ²»¸úÎÒÃÇÒ»Æð·ÖÏíÄúµÄ¿´·¨£¿
ÏÔʾ×îºó2 ¸öÆÀÂÛ£¬ ×ܹ²ÓÐ 2 ¸öÆÀÂÛ¡£ÒÔÏÂÆÀÂÛÖ»´ú±í¿Í»§µÄ¸öÈËÒâ¼û£¬Ò»¸ÅÓë Play-Asia.com Î޹ء£
dpupohdi (1) on 21, Oct. 2008 01:25 (HKT)
Not a waste of money
I couldn't resist answering the first review. The person says "do not buy this adaptor" How so?
Because like the person says they didn't read the small print. It only works for one game.
So because it only works for one game you shouldn't buy it? Right.
Williamlim shouldn't bought it. Doesn't mean you shouldn't buy it if you want to save your Animal saves to SD card?
williamlim156 (37) on 01, Apr. 2008 22:32 (HKT)
Waste of money
Do not buy this adapter. I did not do my research and ordered this not knowing that it can only be used for one game. Animal Crossing E+. I didn't see the fine print. :( Dang.
---
Ïà¹Ø²úÆ·

Memory Card 251
Nintendo
¼æÈÝÓÚ Gamecube (GC)
ÈÕ±¾
ͨ³£»áÔÚ1ÖÜÄڼijö
¸öÈËÇ鱨Ա
Çë·¢ËÍÒ»·Ýµç×ÓÓ'þ¸øÎÒµ±£®£®£®
¸æËßÅóÓÑ
ÔÚÎÒÃÇÍøÒ³ÄÚÁгöµÄÉ̱êÊÇÊôÓÚÔ­Óд´×÷ÕßËùÓС£ÈçÄúÓйØÈκΰæȨºÍÉ̱êÎÊÌ⣬Äú¿ÉÒÔ ÁªÏµÎÒÃÇ. Website & content copyright 2002-2013 Play-Asia.com.