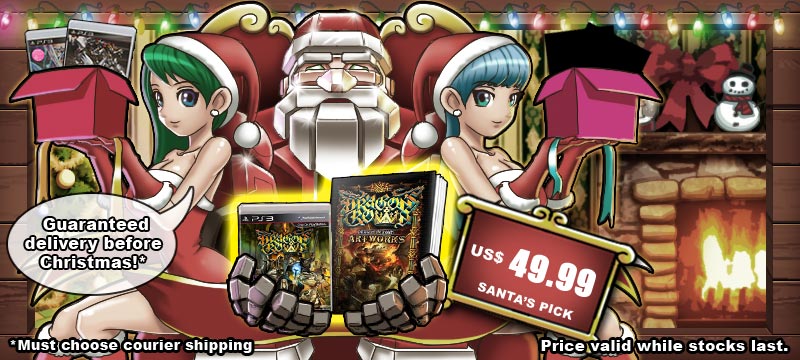 產品資料

貨品暫時沒有存貨,如果有興趣購買,我們可以為您跟進追蹤。要追蹤產品,我們需要你
登入
或
建立戶口
按此可將縮圖變更大的圖像於
Sega Mega Drive Twin Pad Player (Black)





featured review
logikev (2) on 02, Aug. 2008 16:23 (HKT)
No title

The hardware itself is quite good and the image and sound quality on the provided games is like the original.
However, I tried 3 japanese games on this "Megadrive" and none of them played flawlessly :
- Mickey and Donald World of Illusion : playable but the main character graphics are a mere stock of pixels ...
[更多...]
特點
Plug & play on TV
20 built-in 16-bit SEGA licensed games
Supports RedKid cartridge*
Plays original Mega Drive & Genesis games
TV out connection
With PAL/NTSC switch
Official product, containing games authorized by SEGA
詳細描述
The
http://www.play-asia.com/sega-mega-drive-twin-pad-player-black-paOS-13-49-zh-70-2sf4-47-cat.html
Sega Mega Drive Twin Pad Player from Sega's official China distributor AtGames brings back all the memories of Sega's 16bit era. This official product does not only feature twenty hot built-in Mega Drive games, but also plays all original Sega Mega Drive and Sega Genesis games from all regions* (Japan, USA and Europe) as well as specially designed AtGames RedKid cartridges**. Further included in the package are two six-button joypads, an AV Mono cable, a multi voltage power supply as well as an instructions sheet. The Twin Pad Player features standard Mega Drive joypad ports, so other official or third party pads can be connected in exchange of those ones that are supplied with this bundle.
List of built-in games:
Alien Storm
Alex Kidd in the Enchanted Castle
Altered Beast
Arrow Flash
Columns III
Crack Down
Decap Attack
Dr. Robotnik's Mean Bean Machine
Ecco
Ecco Jr.
ESWAT: City Under Siege
Flicky
Gain Ground
Golden Axe
Jewel Master
Kid Chameleon
Shadow Dancer
Shinobi III: Return of the Ninja Master
Sonic and Knuckles
Sonic Spinball
*Note: The Twin Pad Player features an NTSC/PAL switch to switch your console between US NTSC Genesis and PAL Mega Drive Mode. Japanese Mega Drive games can generally be played in US NTSC mode, however some newer titles (such as Comix Zone) are not compatible due to region protection code. Incompatibility of some other titles may also occur. http://www.play-asia.com/sega-mega-drive-twin-pad-player-black-paOS-13-49-zh-70-2sf4-47-cat.html. **RedKid cartridges are officially licensed Mega Drive cartridges distributed by AtGames. Various game cartridges, including multi game compilations are and further will be made available in the future.
規格
發行日期
2008年07月21日
PAX-Code
PAX0002212737
產品目錄號
TC8220
產品編號
689466063356

盒內物件

Twin Pad Player System
2x Joypad
AV Mono Cable
Power Supply (100-240V)
Instruction Manual (English & Chinese)
有用連結
客戶意見
平均等級:

(3.5 out of 5)
總共投票:
18
如果你熟悉這產品 Sega Mega Drive Twin Pad Player (Black), 何不跟我們分享你寶貴的意見 ?
顯示最後 5 個評論,總共有 17 個評論。 以下評論只代表顧客的個人意見,一概與Play-Asia.com無關。
blue.ex (43) on 29, Sep. 2010 12:34 (HKT)
terng0052 (84) on 01, Sep. 2010 13:35 (HKT)
Experience old time game!!!
MD game playable with built in games at this bargain price is rare !!! Ofcourse it's new condition coming with 2 controller and av socket. Don't u think it's worth to buy? In my country, 1 controller sell at 7$ each.
kinho_berloffa (23) on 05, Aug. 2010 04:26 (HKT)
Classic game!!
Great classic console!!!
maj2k2 (8) on 03, Jul. 2010 23:43 (HKT)
good but have sound problems
i enjoyed playing my old sega genesis/ mega drive especially other regions games
sailormoonsuper (9) on 18, Aug. 2009 00:24 (HKT)
Avoid
I bought one of these from another shop and I desperately want that money back!) This product is terrible, I experienced nothing but problems with sound and the image quality was poor. It seemed the only "working" game was Flicky which is essentially an 8bit game. This product seems to play 8bit comfortably but the Mega Drive is a 16bit console... and evidently it cant do it. The built in games don't work as they should, changed music, changed soundeffects, very strange framerate in comparison to how the games are meant to play... I tried my old Mega Drive games on it, with similar results. I own a couple of NTSC carts and a large majority of PAL carts and have fiddled around with the switch on the back but with no improvements either way. Avoid this at all costs, there are other options and this one shouldn't even be on the list.
請按此查看進一步的探討於
Sega Mega Drive Twin Pad Player (Black)
---
相關產品

Game Traveller (Black)
BigBen Interactive
適合於 DSi, Nintendo DSi LL / XL, 3DS, Nintendo 3DS LL / XL
會於 2 - 4 星期內寄出
在我們網頁內列出的商標是屬於原有創作者所有。如您有關任何版權或商標問題,您可以 聯絡我們Play Asia 及標誌屬 Play-Asia.com 所有的商標. 網頁及內容版權 2002-2013 Play-Asia.com.