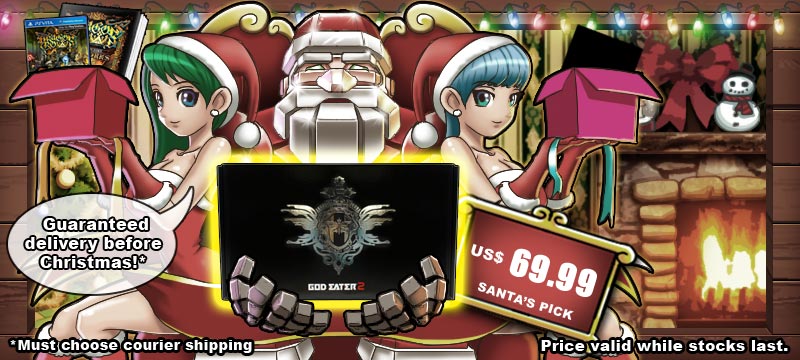 檢索條件
瀏覽更多
將會發行
2013年12月19日
2014年01月16日
2014年01月23日
按此觀看全部項目
我們最受歡迎產品
US$ 84.99
US$ 69.90
US$ 40.99
US$ 49.99
N/A
US$ 56.99
US$ 31.99
US$ 24.99
US$ 109.99
US$ 39.90
即將結束的拍賣
產品資料
兼容性
詳細描述
This
http://www.play-asia.com/shooting-love-200x-paOS-13-49-zh-70-354i-47-cat.html
is the first shooting game in history that could determine your age. From destroying tanks, protecting the world from falling comets, maneuvering between highrises to shooting cans into the garbage can,big to small, you can shoot at everything and anything. From orthodox shooting gameplay to humorous ones, take all the tests offered in this game, sharpen your skills and see if the game can really determine your real age from all the data. http://www.play-asia.com/shooting-love-200x-paOS-13-49-zh-70-354i-47-cat.html.
A maximum of four people can join into a game at the same time and besides the existing modes ported from the arcades, this game supports another challenge mode. With four different fighter jets, you'd be addicted to the game in no time, even if you are not a shooter fan.
規格
| | |
| --- | --- |
| 原本的名字 | シューティング ラブ。200X |
| 發行日期 | 2009年02月19日 |
| 語言 | English, Japanese |
| 類別 | 射擊 |
| 版本 | 日本版 |
| | CERO A (Free) |
| PAX-Code | PAX0002492659 |
| 產品目錄號 | ASD-00001 |
| 產品編號 | 4562199040022 |
有用連結
客戶意見
平均等級:

(5 out of 5)
總共投票:
10
如果你熟悉這產品 Shooting Love, 200X, 何不跟我們分享你寶貴的意見 ?
顯示最後 5 個評論,總共有 11 個評論。 以下評論只代表顧客的個人意見,一概與Play-Asia.com無關。
mauropaone (30) on 09, Jul. 2011 22:07 (HKT)

Very good shooting....a must buy! ;D
ryo hazuki (138) on 08, Mar. 2011 16:31 (HKT)
classic shooting!!
I love the classic shooting game !!
dodge bullets make me crazy!!
nitramr1 (30) on 30, Jan. 2011 00:38 (HKT)
When old-school meets present...
Shooting Love, 200X is maybe one of the best shmup for Xbox 360, you can't go wrong with it. From classic Space Invaders to japanese bullet hell, the game is an example for the style. Worth every penny.
TAS (100) on 15, Oct. 2010 16:20 (HKT)
eXXcellent!
An excellent compilation/showcase of tiny developer 'Triangle Service's output post 'XII Stag' (an early PS2 title) namely 'Trizeal' & it's sequel 'Exzeal' as well as the rather kooky 'Shmups skill test' (how depressing that even the Japanese have appropriated the rather stupid term 'Shmups', but I digress...).
Anyone who's played Trizeal in it's previous Dreamcast/PS2 incarnations, or Exzeal at the arcades (all 3 of you) would know that the games aren't quite up to the standard of modern bullet hell epics - especially in the graphics department - but are solid & enjoyable shoot em ups nonetheless, with some very unique ideas of their own.
A pretty impressive effort from what is effectively a one-man development studio.
And the DVD is a terrific bonus...
tudor_claudia (9) on 20, May. 2010 22:10 (HKT)
Shooting love
Very good game, perfect DVD.
請按此查看進一步的探討於
Shooting Love, 200X
---
相關產品
---
---
---
---
---
減價產品
在我們網頁內列出的商標是屬於原有創作者所有。如您有關任何版權或商標問題,您可以 聯絡我們Play Asia 及標誌屬 Play-Asia.com 所有的商標. 網頁及內容版權 2002-2013 Play-Asia.com.