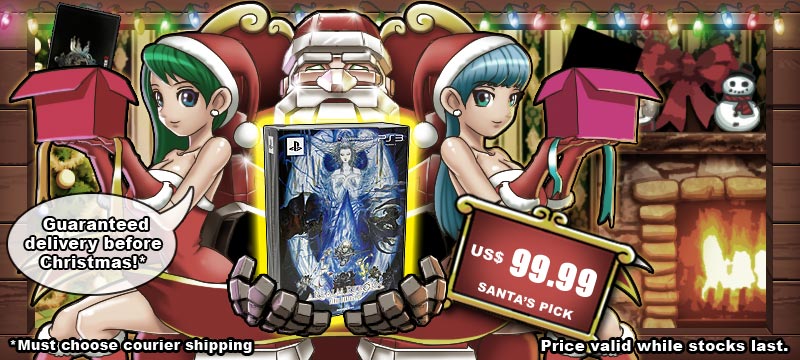 檢索條件
瀏覽更多
將會發行
我們最受歡迎產品
US$ 14.99
US$ 31.99
US$ 54.99
US$ 59.99
US$ 59.99
US$ 108.99
US$ 59.99
US$ 46.99
US$ 23.99
US$ 29.90
即將結束的拍賣
產品資料
兼容性
特點
Test Drive Unlimited is redefining the racing genre online. The seamless online connection offers unlimited new challenges, opponents and competitions as well as monthly additions of vehicles, aftermarket parts, clothes and apparel.
More than 125 licensed vehicles from exclusive manufacturers including Lamborghini, Ducati, Aston Martin, Mercedes, Saleen, Shelby, and Jaguar.
Amazing render quality of cars and bikes. Unrivalled interior details including full car functions such as radio, electric windows, horn, and wipers.
Upgrade each car or bike with options from the actual manufacturers' catalog. You can create characters, buy new homes and garages, and tune and upgrade vehicles with aftermarket parts.
Create challenges or races from more than 50 game rules and settings. Upload your created challenges online to become part of the player community.
A gathering of communities: Using Xbox Live®, you can create or join a club to talk, chat, trade, race or organize club-based competitions and tournaments.
Simplified match making and division based rankings make this game the most comprehensive and accessible online racing experience.
詳細描述
Test
http://www.play-asia.com/test-drive-unlimited-paOS-13-49-zh-70-1wlf-47-cat.html
Drive® Unlimited is the ultimate automotive experience for car and bike enthusiasts alike. Visit the most sophisticated car and bike dealers to purchase new vehicles or simply take them for a spin. Collect and trade rare performance parts and customize each vehicle to make it one-of-a-kind. http://www.play-asia.com/test-drive-unlimited-paOS-13-49-zh-70-1wlf-47-cat.html.
Test Drive Unlimited challenges you online with the most exotic and fastest vehicles on more than 1000 miles of diverse Hawaiian roads. Win races, challenges, missions, and tournaments to earn credits and purchase new cars, bikes, rare performance parts, clothes, apparel, homes, and garages.
規格
發行日期
2006年09月05日
語言
English
類別
競賽
版本
美國版
ESRB Everyone
只適合 6 歲或以上人士。本物品可能含有少量暴力,漫畫式惡作劇及 / 或溫和語言。
PAX-Code
PAX0001511572
產品目錄號
26691
產品編號
742725266919
遊玩人數
1-2
有用連結
客戶意見
| | |
| --- | --- |
| 平均等級: | 太少評論 (最少需要3個評論) |
| 總共投票: | 2 |
如果你熟悉這產品 Test Drive Unlimited, 何不跟我們分享你寶貴的意見 ?
顯示最後 5 個評論,總共有 6 個評論。 以下評論只代表顧客的個人意見,一概與Play-Asia.com無關。
nokiadude (299) on 08, Jul. 2012 23:01 (HKT)
good!
very good game!
Odie (425) on 27, Jul. 2011 09:38 (HKT)
Nice Game
Test Drive Unlimited for PSP is a fun racing game that you can compete with friends online too. The controls are perfect for a PSP game & the graphics are beautiful. Nice!!!

SDZ (4) on 04, May. 2010 15:50 (HKT)
Best racing game!
One of the best racing games! Fun for hours
ozgursimsek79 (6) on 15, Jun. 2007 17:44 (HKT)
Cool game
An exciting game from Atari. You can also find new tracks and buy cars and etc.
Thx play-asia for fast shipping
enemyvillain (30) on 22, Nov. 2006 19:40 (HKT)
No title
I really loves this game.Eventhough the graphics is not as good as PGR3 but its still a fun game to play.And the ideas in this game is fun too.And the greates part of this game is when you play online. Its so awesome.I recommend everybody to get this game.Its a new experinece to play a racing game.Plus the keychain is so sweeeeeeeeeeeettttttttttt..........
請按此查看進一步的探討於
Test Drive Unlimited
---
相關產品

Test Drive Unlimited 2
Atari
適合於 Xbox360 (360)
日本版 , NTSC J / 競賽
會於 1 星期內寄出
---

Test Drive Unlimited
Atari
適合於 PlayStation 2 (PS2)
美國版 , NTSC U/C / 競賽
會於 1 - 2 星期內寄出
減價產品
您的私人情報員
如有任何疑難,請用電郵與我們聯絡 ...
告訴朋友
在我們網頁內列出的商標是屬於原有創作者所有。如您有關任何版權或商標問題,您可以 聯絡我們Play Asia 及標誌屬 Play-Asia.com 所有的商標. 網頁及內容版權 2002-2013 Play-Asia.com.