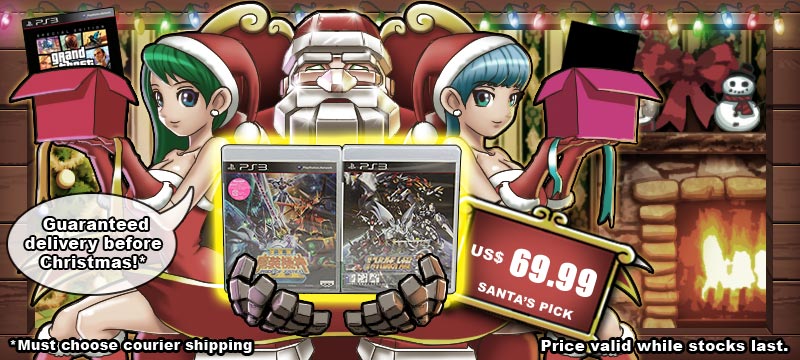 ä¯ÀÀ
̽Ë÷¸ü¶à
¼´½«·¢ÊÛ
×îÊÜ»¶Ó­²úÆ·
Closing Auctions
²úƷѶϢ

´ËÎïÆ·ÔÝʱȱ»õ¡£Èç¹ûÄúÓÐÐËȤ¹ºÂòËü£¬ÎÒÃÇ»áΪÄú×·×Ù´ËÎïÆ·¡£ÈÃÎÒÃÇΪÄú×·×ÙÄãÏëÒªµÄÎïÆ·£¬ÎÒÃÇÐèÒªÄú
怬
»òÕß
´´½¨Ò»¸öÕÊ»§
µã»÷²é¿´·Å´óµÄͼƬ

ÌØÕ÷
2.4GHz wireless technology with 30-foot range
Use up to four controllers simultaneously on one console
Integrated headset port for Xbox LIVE play
Adjustable vibration feedback for longer battery life
New left and right shoulder buttons are designed for ease of use
Use the Xbox 360 Guide button to keep track of your friends, access your games and media, or power on and off your Xbox 360 console
ÃèÊö
Customize
http://www.play-asia.com/xbox-360-wireless-controller-se-halo-4-limited-edition-paOS-13-49-gb-70-56xp-47-cat.html
your control. With a D-pad that transforms from a plus to a disc, the new Wireless Controller provides ultimate precision, accuracy, and control for both directional and sweeping movements. This distinctively-designed controller features a special edition matte silver color with a unique and premium button design, and comes complete with a Play and Charge kit to keep the game going strong.
* Matte silver controller contains a transforming D-pad that can be rotated to adapt to the user's gameplay, offering unrivaled precision. http://www.play-asia.com/xbox-360-wireless-controller-se-halo-4-limited-edition-paOS-13-49-gb-70-56xp-47-cat.html. Use the D-pad in "plus" format for cardinal directional moves. Use the D-pad in "disc" format for sweeping moves
* Includes Play and Charge cable for continuous game play and up to 35 hours of play per charge
* 2.4GHz wireless technology with 30-foot range
* Use up to four controllers simultaneously on one console
½øÒ»²½Ñ¶Ï¢
| | |
| --- | --- |
| ·¢ÐÐÈÕÆÚ | Oct 22, 2012 |
| °æ±¾ | ÃÀ¹ú |
| PAX-Code | PAX0004118862 |
| Ŀ¼ºÅ¡£ | 43G-00031 |
| »õÆ·-´úÂë | 885370410136 |
| »õÆ·³ß´ç | 21.5cm x 18cm x 8cm |
¶Ô´ËÓÐÐËȤ?
ÓÐÓõÄÁ´½Ó
¿Í»§ÆÀÂÛ
| | |
| --- | --- |
| ƽ¾ùµÈ¼¶: | Ì«ÉÙÆÀÂÛ(ÖÁÉÙÐèÒª3¸öÆÀÂÛ) |
| ×ܵÄͶƱ: | 1 |
Èç¹ûÄúÊìϤÕâ¸ö»õÆ·£¬ºÎ²»¸úÎÒÃÇÒ»Æð·ÖÏíÄúµÄ¿´·¨£¿
ÏÔʾ×îºó1 ¸öÆÀÂÛ£¬ ×ܹ²ÓÐ 1 ¸öÆÀÂÛ¡£ÒÔÏÂÆÀÂÛÖ»´ú±í¿Í»§µÄ¸öÈËÒâ¼û£¬Ò»¸ÅÓë Play-Asia.com Î޹ء£
brickhousep (3) on 24, Nov. 2012 16:42 (HKT)
Awesome controller
I'm a huge Halo fan, and to celebrate the release of Halo 4 I decided to get this limited edition controller. It's very unique and has all the perks of the newer controllers that have been released by microsoft. The Xbox button also lights up blue, which is a nice touch. There are also no rubber nubs on the joysticks, just receded areas that have a grip on them. I recommend it!
---
Ïà¹Ø²úÆ·
---
---
---
´òÕÛÎïÆ·
¸öÈËÇ鱨Ա
Çë·¢ËÍÒ»·Ýµç×ÓÓ'þ¸øÎÒµ±£®£®£®
¸æËßÅóÓÑ
ÔÚÎÒÃÇÍøÒ³ÄÚÁгöµÄÉ̱êÊÇÊôÓÚÔ­Óд´×÷ÕßËùÓС£ÈçÄúÓйØÈκΰæȨºÍÉ̱êÎÊÌ⣬Äú¿ÉÒÔ ÁªÏµÎÒÃÇ. Website & content copyright 2002-2013 Play-Asia.com.