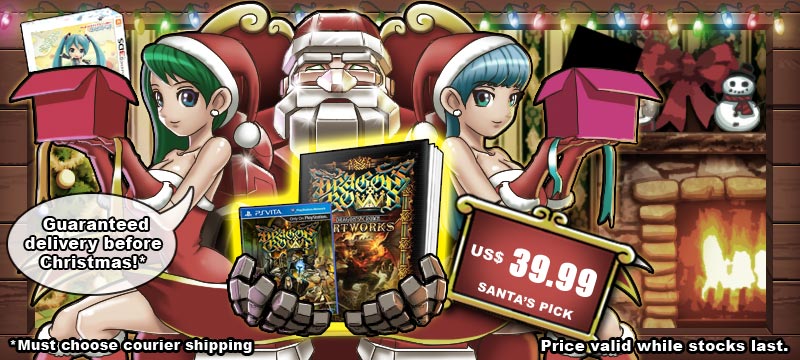 浏览
探索更多
即将发售
最受欢迎产品
US$ 69.99
US$ 86.99
US$ 78.99
US$ 40.99
US$ 57.99
US$ 58.99
US$ 41.99
US$ 58.99
US$ 65.99
US$ 49.99
Closing Auctions
产品讯息
描述
进一步讯息
原本的名字
山田一BOX
发行日期
Apr 26, 2012
类型
冒险
版本
日本
CERO C (15+)
PAX-Code
PAX0003644086
目录号。
CF00-27019
货品-代码
4521923270197
游戏人数
1

盒内物件

PSP Game: "Kazoku Keikaku (Best Hit Selection)"
PSP Game: "Kana ~Imouto~ (Best Hit Selection)"
PSP Game: "Hoshizora * Planet: One Small Step For... (Best Hit Selection)"
Vocal CD
Special Booklet
有用的链接
客户评论
| | |
| --- | --- |
| 平均等级: | 太少评论(至少需要3个评论) |
| 总的投票: | 1 |
显示最后3 个评论, 总共有 3 个评论。以下评论只代表客户的个人意见,一概与 Play-Asia.com 无关。
hiperman (36) on 15, Feb. 2013 23:46 (HKT)
love Limited Edition!
a must have for fans. purchased this game from the play-asia auction and loving it!
Hayato01 (266) on 06, Oct. 2012 09:33 (HKT)
definitely a must have
must have for any fans of vn
peter.ppatrici (151) on 25, Jul. 2012 19:51 (HKT)
Yamada hajime box
This limited edition box set contains 3 best hit PSP games in a special box. The games are all classics and the limited edition is hard to find in stores nowadays. Definitely a must buy for collectors
---
相关产品
---
---
---
---
---
打折物品
个人情报员
请发送一份电子邮件给我当...
告诉朋友
在我们网页内列出的商标是属于原有创作者所有。如您有关任何版权和商标问题,您可以 联系我们. Website & content copyright 2002-2013 Play-Asia.com.