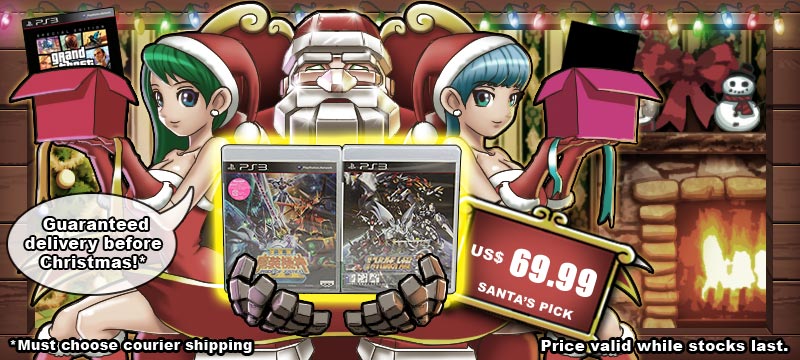 檢索條件
瀏覽更多
我們最受歡迎產品
即將結束的拍賣
產品資料
詳細描述
Zone
http://www.play-asia.com/zone-of-the-enders-the-fist-of-mars-paOS-13-49-zh-70-oy3-47-cat.html
of the Enders: The Fist of Mars for Game Boy Advance is a real-time strategy game with a healthy dose of action to keep you on your toes.
The year is 2173 and humans have colonized Mars and Jupiter. There is constant conflict between the Earthlings and space-wanderers called Enders. Konami serves up a hefty story loaded with such familiar sci-fi trappings such as artificial intelligence, high-speed space travel and alternative energy sources.
During more than 20 combat scenes, you control a variety of vehicles, including tanks, human controlled robots called LEVs and super advanced robots called Orbital Frames. Each vehicle has its own unique anime-style attacks and can be upgraded and tweaked to your liking.
As you move throughout the square grid maps you can perform both short- and long-range attacks. Once an attack is initiated the perspective changes to a first-person mode and you must move your crosshairs frantically to either dodge or attack the enemy.
Between these battle scenes, the story unfolds through long dialog sequences. You can also tinker with your units by purchasing upgrades and customizing weapons. http://www.play-asia.com/zone-of-the-enders-the-fist-of-mars-paOS-13-49-zh-70-oy3-47-cat.html. The variety of vehicles and weapons will keep you busy for hours, but the story sequences may test your patience.
Zone of the Enders: The Fist of Mars gives Game Boy Advance owners a deep real-time strategy game with a unique battle system.
規格
發行日期
2002年03月03日
類別
角色扮演
版本
美國版
ESRB Everyone
只適合 6 歲或以上人士。本物品可能含有少量暴力,漫畫式惡作劇及 / 或溫和語言。
PAX-Code
PAX0000549916
產品目錄號
AGB-P-AZEE
產品編號
083717500148
遊玩人數
1
有用連結
客戶意見
平均等級:

(3.5 out of 5)
總共投票:
3
如果你熟悉這產品 Zone of the Enders: The Fist of Mars, 何不跟我們分享你寶貴的意見 ?
顯示最後 3 個評論,總共有 3 個評論。 以下評論只代表顧客的個人意見,一概與Play-Asia.com無關。
jas (5) on 06, May. 2012 12:16 (HKT)
Not one of the VIPs but has its own strenghts
It's not a master piece but has enough good points on his own. It's entertaining and has a great soundtrack (the title screen music is one of the best tracks on the gba). It's worth a purchase if you are not expecting an experience as charming as "Fire emblem" or "Advance Wars".
Yukikaze (30) on 12, Apr. 2012 05:35 (HKT)
Portable Enders
Very nice strategic portable experience, sure a nice collectable for all ZOE fans.
Spengler (30) on 08, Jun. 2005 13:08 (HKT)
A strategy-lite RPG
An overall fairly average strategy RPG that has ok graphics and music but has strategy-free battles and a boring story with badly written/translated dialogue.

---
相關產品

Tales of Phantasia
Nintendo
適合於 Game Boy Advance (GBA)
美國版 , 沒有區碼保護 / 角色扮演
會於 1 - 2 星期內寄出
減價產品
您的私人情報員
如有任何疑難,請用電郵與我們聯絡 ...
告訴朋友
在我們網頁內列出的商標是屬於原有創作者所有。如您有關任何版權或商標問題,您可以 聯絡我們Play Asia 及標誌屬 Play-Asia.com 所有的商標. 網頁及內容版權 2002-2013 Play-Asia.com.