Psychedelica of the Black Butterfly is Coming to the PC Port via Steam

Psychedelica of the Black Butterfly
PlayStation Vita – US
One of Idea Factory's popular Otome visual novel games, Psychedelica of the Black Butterfly, lands on the Steam's product page. So, that means, this visual novel is coming to the PC port. No official release date as of now folks. So, let's wait for it.
In the Steam product page, Intragames is the game publisher along with Idea Factory. Let me remind you, folks, that when it comes to the Western versions from Idea Factory, usually Aksys Games is taking control for the publishing rights in the West.
Here's the official overview from Steam below.
A girl who lost all her past with memories finds more guys in the same boat who lost all their memories just like her and they get together. All they have is a mysterious pistol in their hand.They risk their lives to hunt black butterflies and collect kaleidoscope pieces from monsters.
Psychedelica of the Black Butterfly first released in Japan last January 29, and it left Japan to release its wings to North America last April 27 for PlayStation Vita. We have available stocks for this one. So, click the black button below to buy yours now!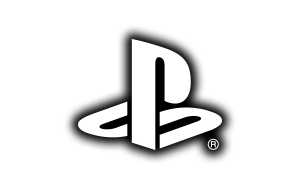 BUY NOW!
Read more about the game here.
---
【TRAILER】
【FEATURES】
Choose Your Destiny- Follow the back butterflies as your choices unlock numerous story paths, a mansion full of intriguing characters, and a multitude of surprising endings
Fantastical Artwork – Bright, psychedelic colors contrast with dark, muted tones, creating a surreal and highly unique atmosphere
Hunt the Black Butterflies – Defeat the black butterflies with the help of your trusty sidearm to unlock special story segments
An Unforgettable Adventure – A hauntingly beautiful, suspense-filled love story from Otomate (Idea Factory), makers of the finest visual novel/romance simulations adventures
【SCREENSHOTS】
---
Why not sign up for our newsletter and
be informed of our exclusive deals and upcoming sales first? Click the button below!
© 2018 Play-Asia.com. OK to reproduce if copyright note stays intact.