Summer Sweetheart for NS – Love is all you need!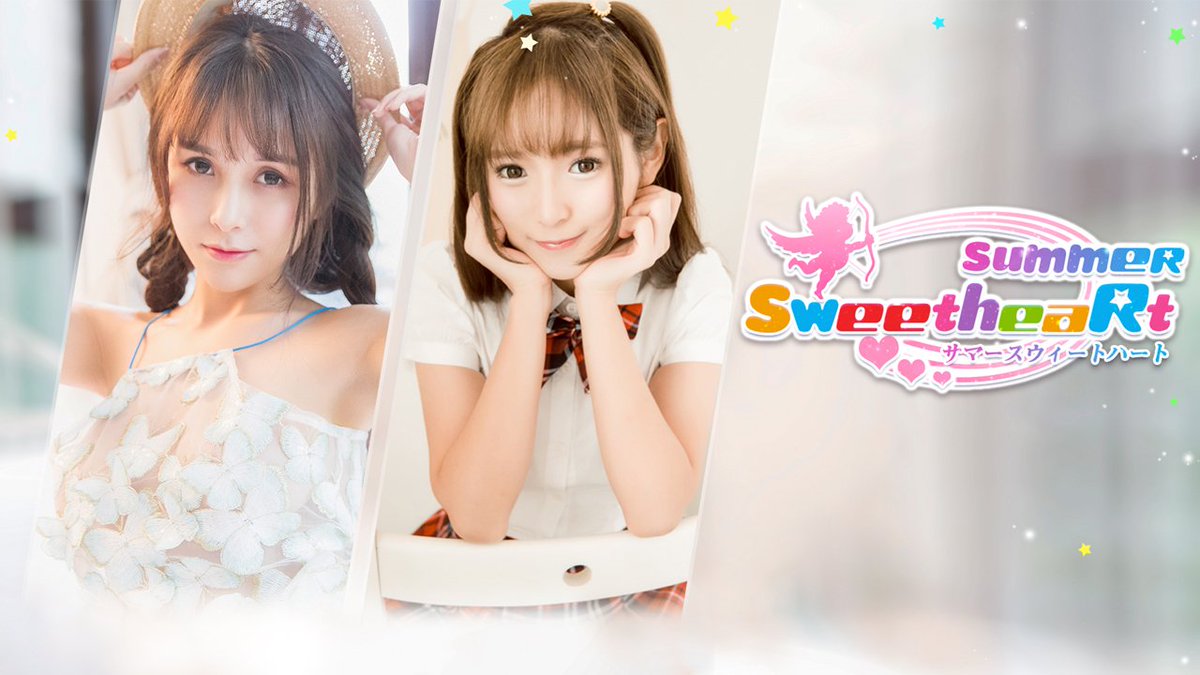 Summer Sweetheart
Nintendo Switch Ι Genre: Romantic

bishōjo

game
Idol is a word who everyone knows, for the few ones who don't know what is it a brief introduction is needed. To start let's go back in 1930's Japan, during those elegant and charming years there was a girl with a dream; her name was Matsuko Ashita.
Born in Tokyo in 1920 this beautiful girl was destined to something big; in fact, she is globally renowned as the first Japanese idol. Discovered in 1933 by the popular actor Korema Arima; at only 13 years old she entered the hugely popular Moulin Rouge Shinjuku Theater becoming a real superstar in a matter of months. Her bright smile was practically everywhere; from show posters to the advertisement in newspapers and magazines. Not only in Tokyo, but in the whole of Japan everyone knows her.
Even during the harsh times of WWII; Ashita-san's popularity continued to grow supporting all the young men who heading to the front with special live shows, and hearty handshakes to thank them for their courage. But there's no war without victims; in fact, the Theater burnt due to an air raid, and this decreed the end of her career, but despite all, she was entered into legend becoming a true idol for millions of people.
Thanks to her efforts a brand new music industry was born, and stars like Namie Amuro, Ayumi Hamasaki or AKB48 owe part of their success also to her.
Since then, many things have changed. Nowadays the idol is a multibillion industry with very intense work schedules and harsh rules; they demonstrate that through hard working everyone can achieve their dreams. The usage of the term idol instead of singer or band assumes a particular meaning especially in marketing; more than a common artist, the idol portrays someone who is admired and needs to be emulated in our daily life. Their images and presences are inspirational for many people to work as harder as they can for a better future both inside and outside their homes. Buy albums, gadgets, and ticket concert, and you'll be not only a fan but a close friend of your beloved idol.
Even in the gaming industry, this concept is present in hundreds of titles; from the good, old No・Ri・Ko for PC-Engine CDROM to the upcoming Summer Sweetheart for Nintendo Switch; idols are real superstars even in the digital world!
Starring Naomi Wakabayashi & Asami Imai; this game brings the date simulation genre towards new heights of immersion. If you feeling lonely and bored then this is the title you're waiting for.
Set in crowded Tokyo, Summer Sweetheart for NS let you live the most memorable season of two girls called Natsumi and Miyu; while the previous gal is a pride, strong person which always cheer-up everyone around her, the latter is a shy, and gentle individual who has (almost) no experience of the world. Featuring a memorable cast of 10 girls in this unique dating simulation all of them are portrayed by REAL girls.
Enjoy all the multiple-branched stories to find the love of your life, but that's not all here. In fact, finding love could be a quite boring activity especially if you don't know anyone. So, to level-up your circle of friends you'll have at your disposal dozens of leisure activities including Karate, Ikebana, Chess, Calligraphy, etc.; master all of them to meet new people, with them your life in Tokyo will be even more exciting!
Obviously, a love game cannot be considered good if you can't meet your perfect soulmate; this is why in Summer Sweetheart for Nintendo Switch you can change the appearance of your beloved one using the friendly & rich customization tool.
Dear… don't go breaking my heart!
Only with Summer Sweetheart for NS, you can find the love your life staying at home; meet 10 real irresistible forces of nature only digitally playing with this game.
Can you feel it!?…yes, right there's so much love in the air ❤️🧡💛💚💙💜🖤
---
---
© 2019 Playasia. OK to reproduce if copyright note stays intact.