Pokémon Home Available Now for the Switch and Mobile!

Pokémon Home
Folks, it's time to transfer your Pokémon from the other Pokémon games as Pokémon Home is now available for the Nintendo Switch via on the Nintendo eShop, iOS and Android. First, it was previously announced for February release without any specific release date.
For a brief background, Pokémon Home is a cloud service application wherein you can exchange your Pokémon from the previous Pokémon games such as Pokémon Let's Go Pikachu & Eevee, Pokémon Sword & Shield and the famous mobile game, Pokémon GO. You can also access your Nintendo 3DS if you go premium.
Check out the video from PokeTips if you want to see the difference between the free and the premium Pokémon Home.
Learn more about the Pokémon Home > HERE <
---
Pokémon Sword & Shield Game Overview
Pokemon Sword and Shield will feature massive stadiums for battles to take place and new Pokemon characters such as Wooloo the sheep, Gossifleur the cute little flower, Corviknight the flying taxi, and Drednaw the snapping turtle. It was also revealed in the special Pokemon Direct that a pair of legendary monsters will also be joining the game — Zacian and Zamazenta. In fact, these two are the characters designed around the theme of the sword and shield game.
Moreover, one of the core elements in the game is the Dynamax feature. It is a temporary transformation that can be activated in a given battle as a move. Using the Dynamax will allow your Pokemon to grow as giants with maximized power.
Furthermore, you can call up to three of your friends and play together in the multiplayer mode where up to four players can team up to defeat one of the massive creatures in the game.
---
So…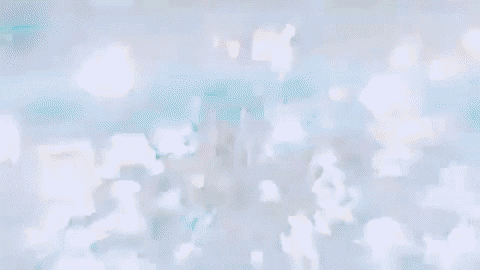 Pokémon Sword and Shield are now available here at Playasia. So, what are you waiting for? Click the button below to grab these now! You better-gotta catch 'em all!
GOTTA CATCH 'EM ALL!
---
Meanwhile, if you want to grab our digital cards, we have available Nintendo eShop cards right now! Once you place your order on our website, we send the codes in no time. So, click the button below to avail now!
GRAB YOUR NINTENDO ESHOP CARDS HERE!!!
---
Mobile Digital Codes also available here at Playasia!
---
Pokémon Let's Go Games still available here at Playasia!
CHECK OUT ALL THE POKEMON RELATED ITEMS HERE
---
Enjoy the trailer, features, and exciting screenshots for Pokemon Sword and Shield below.
【TRAILER】
【FEATURES】
Catch, battle, and trade Pokémon on an all-new adventure in the Galar region
Choose from three new partner Pokémon and encounter never-before-seen Pokémon
Unravel the mystery behind the Legendary Pokémon Zacian and Zamazenta!
Players can control the camera in the vast Wild Area
Team up with other Trainers to participate in Max Raid Battles
Battle wild Dynamax Pokémon in Max Raid Battles and try catching them
【SCREENSHOTS】
GOTTA CATCH 'EM ALL!
Read more about the game >HERE<
---
FOLLOW US ON TWITTER LIKE US ON FACEBOOK
---
© 2020 Playasia. OK to reproduce if copyright note stays intact.