Top of the Week – Let's see the next hits for PS4, XB1, and NS!
A new week has started, and many brand new adventures are landing on your gaming machine; don't waste your time with boring daily activities and gather your friends 'cause many great titles will bring unforgettable experiences straight to you!
Check here below a rundown of the Top of the Week games. Action, adventure, puzzle, strategy, and more await for you; there's always something for everyone which promises many hours of exciting gameplay and incredible fun!
https://www.youtube.com/watch?v=6doDqytkKjs
If you couldn't play it on Nintendo Switch, from this Wednesday you have the opportunity to challenge the Card Grandmasters also on PlayStation 4 & Xbox One with Yu-Gi-Oh! Legacy of the Duelist: Link Evolution!
Featuring 20 years of incredible battles, more than 9000 digital cards, and over 140 legendary duelists; this title marks the last frontier of the card-battle genre.
Face the most dangerous challengers in burning intense fights; you must rely on your brain to build the perfect deck, and make quick decisions. Luckily, you'll be not alone, feel all the warmth of friendship and look behind your back to see who is creeping up on you!
Like Pac-Man or Super Mario, even Space Invaders is obviously widely known as a game, but also as a motif!
The one and only Space Invaders Invincible Collection for Nintendo Switch; allows all of us to play all the 11 chapters of this long-lasting series as never before. From the original 1978 classic to the brand new Arkanoid vs. Invaders episode; in here the younger generations who have never played it can fill the gaps.
Experience more than 40 years of video game history in one great compilation; discover how the simplicity can be surprisingly addictive 👾 👾 👾
If you never experienced the wonderful JRPGs of the 16-Bit era; this is your chance!
Ara Fell: Enhanced Edition for PS4, NS, and XB1 is a more than loving homage to an incredible genre that has never been forgotten.
Starring a brave, clever, and strong heroine, explore a vast, enchanting open-world without any limit. Featuring a magnificent 2D pixel-art graphics,  a breathtaking story, and an unbelievably deep tactical battle system; this is without any doubt a game that will soon become a classic… and it is right here in your hands!
Join the party, and get ready to begin a daring quest that will bring out the secrets kept by the forces of Light & Darkness!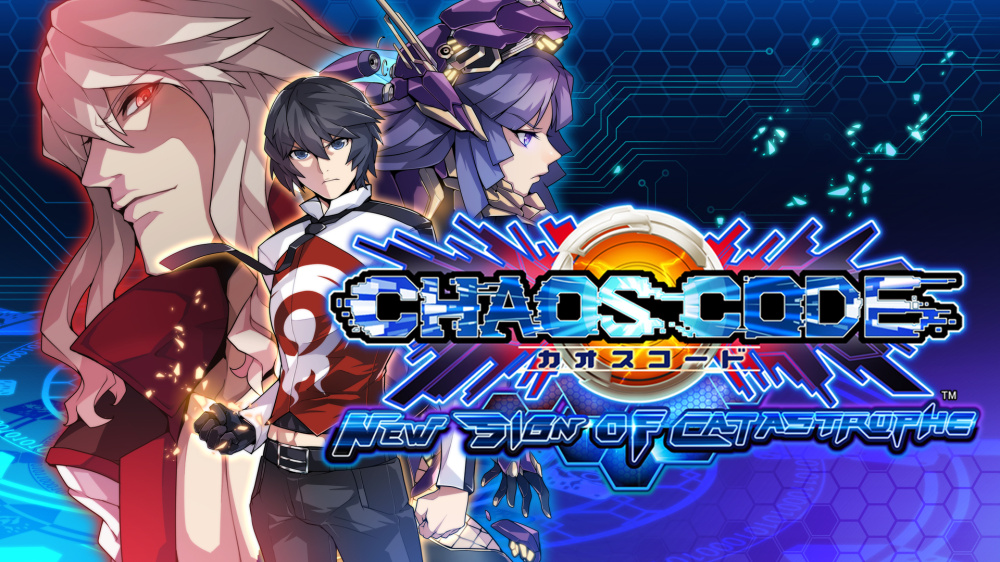 If you're looking for a 101% hot burning, hyper fast-paced fighting game, then Chaos Code for Nintendo Switch is made for you!
Choose between a roster of 16 unconventional martial artists, and battle far and wide to rescue all the scientists who are studying the form of energy known as Chaotics. Destroy any opponent on your path to the mission accomplishment, and do your part in a secret war that's spreading like wildfire.
The gears of destiny are turning, and no one can escape; feel all the tension behind the new signs of catastrophe!
Seadogs!
Embark on a new adventure with Capt. Monkey D. Luffy and the motley crew of Straw Hat Pirates with One Piece Pirate Warriors 4 for PS4, NS, and XB1!
The most popular pirate-themed series of all time returns this Thursday bringing all the epic battles, more than 40 playable characters, hyperkinetic Musou Action, and a huge selection of solo and multiplayer game modes.
Featuring fully, destructible stages, mid-air fights, and much more; this game is perfect for all the ones who want to experience the pirate life (Yo-Ho, Yo-Ho) in a very exciting way.
Don't underestimate the strength of the crew; defeat the fiercest rivals, and fight for what you believe in!
These are the Top of the Week games! Get one (or more) of them for insane "too good to be true" prices, traditionally provided with our traditional faster-than-light digital delivery!
Playasia means freedom for all Gamers
---
© 2020 Playasia. OK to reproduce if copyright note stays intact.