Yakuza Kiwami: Now Available on Xbox One & Windows 10 via Microsoft Store

Yakuza Kiwami
Xbox One, Windows 10
Xbox and Windows 10 users, it's time to celebrate as Sega's Yakuza Kiwami is now available on Xbox One and Windows 10 via the Microsoft Store for $19.99. Plus, if you have the Xbox Game Pass, you can play with this. So, are you ready to meet the Dragon of Dojima Kazuma Kiryuu?
Here's the game overview via the Microsoft Store below.
Yakuza, the first installment in SEGA's critically acclaimed action series, gets an extreme remake in Yakuza Kiwami.

To save his best friend, Kazuma Kiryu takes the fall for a crime he didn't commit, and ends up with a 10-year prison sentence. After being released, Kiryu finds himself expelled from his yakuza family, and alone in a world he no longer recognizes.

Events take a turn for the worse when 10 billion yen vanishes from the vault of the Tojo Clan, Kiryu's former yakuza family, igniting a war in the red-light district of Kamurocho. Together with a mysterious girl named Haruka, Kiryu must fight to survive and uncover the truth hidden amidst the chaos surrounding them.
---
So…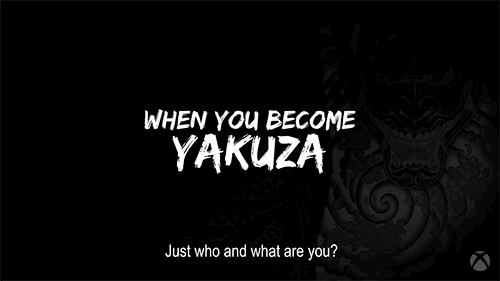 via GIPHY
If you want to grab this action-adventure game from Sega, we have available Xbox Gift Cards on our website. So, what are you waiting for? Click the button below to grab your Xbox Gift Cards right now!
---
Meanwhile, Yakuza Kiwami was first released on PlayStation 3 and PlayStation 4 in Japan last 2016 followed by the Western release last 2017. The great news is we have available stocks for the Japan, US and Europe versions of the game along with the Steelbook Edition. Click the button below to secure your orders right now!
BUY NOW
PS: Thanks, Gematsu!
---
【TRAILER】
【SCREENSHOTS】
---
Join our Playasia Loyalty Program and earn Playasia coins for every purchase. You can also rank up to get even better Loyalty Program perks!
---
FOLLOW US ON TWITTER LIKE US ON FACEBOOK FOLLOW US ON IG
---
© 2020 Playasia. OK to reproduce if copyright note stays intact.