Yakuza Kiwami 2: Launches to the XONE and Windows 10 on July 30

Yakuza Kiwami 2
Xbox One & Microsoft
Xbox One and Windows 10 users, it's time to celebrate as Yakuza Kiwami 2 is coming on July 30. Sega confirmed it! Plus, this action-adventure game will be available for Xbox Game Pass for both console and PC. So, are you ready to join Kazuma Kiryu?
Thanks, Gematsu!
---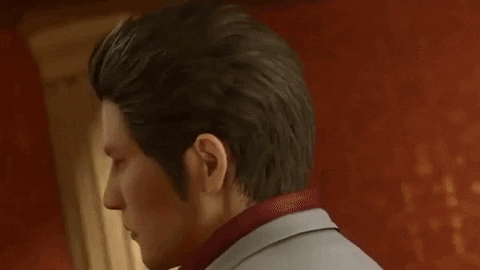 GRAB YOUR XBOX GIFT CARDS HERE
---
Game Overview
A year after leaving his criminal life in Tojo Clan, Kazuma Kiryu is summoned as the assassins murder the fifth clan's chairman from the rival organization, Omi Alliance. Kiryu have no choice but to stop the potential all-out war between the Tojo and the Omi. However, there is only one dragon. Kiryu finds himself in a great conflict between Ryuji Goda, the legendary Dragon of Kansai of the Omi Alliance.
Prior to the plot, there is an exclusive scenario here in Kiwami 2. The Truth of Goro Mahima explains how Majima comes to leave the Tojo Clan and how he forms his legitimate enterprise the Majima Construction between Yakuza and Yakuza 2. Also, it features the return of Makoto Makimura. He's a major character in Yakuza 0.
Let the bodies hit the floor with the Dragon Engine. This is the same engine in Yakuza 6: The Song of Life. Experience the high-definition graphics in this remake. Plus, all cutscenes and key voiced lines are re-recorded to be as true to the original as much as possible. What's more? Extreme localization retains here. See the culture of Japan here in Yakuza Kiwami 2. Plus, it retains the Japanese language with English subtitles available.
---
Yakuza Kiwami 2 is coming to Steam this May 9th. So, prepare to fight with Kazuma Kiryuu on Steam folks. Don't forget to grab your Steam Gift Cards here on our website. Click the button below to grab your digital codes right now!
GRAB YOUR STEAM GIFT CARDS HERE
---
Meanwhile, if you want to grab the physical PS4 version, we still have it here on our website. This is the Asian version with English subtitles. So, what are you waiting for? Grab yours now before we run out of stock!
Read more about the game here.
---
【TRAILER】
【FEATURES】
Dragons Belong on the Dragon Engine – Yakuza: Kiwami 2 is a re-creation of the original Yakuza 2, completely rebuilt in the Dragon Engine, the same engine used in developing Yakuza 6: The Song of Life. Experience gorgeous graphics on top of seamless transitions between battles or when entering or leaving buildings. All cutscenes and key voiced lines have been re-recorded to be as true to the original as possible, while reaping the benefits of the most powerful engine the Yakuza series has ever seen
Big Hits, Minigames – Kiryu hasn't let his time away from the front lines dull his skills in combat or leisure. Pull off a wide variety of brutal (and hilarious) Heat Actions, and challenge new minigames such as Golf Bingo, the original arcade release of Virtual-On, the return of Yakuza 0's much-celebrated Cabaret (including the return of fan-favorite Yuki!), Majima's revamped Clan Creator, and even Sega's infamous Toylets!
Unveil the Truth of Goro Majima – This time around, Kiryu isn't the only one running the show – fans of the Mad Dog of Shimano won't want to miss this new Majima-centric campaign, which features Majima as a playable character, complete with his trusty dagger, and sheds light on his personal journey from the end of Yakuza: Kiwami up to Yakuza: Kiwami 2
Extreme Localization – We've gone through the Yakuza: Kiwami 2 script with a fine-toothed comb; every effort has been made to ensure that it's the most faithful representation of the original Japanese. Sega is committed to supporting the best Yakuza experience possible for the series' dedicated fans around the world
【SCREENSHOTS】
BUY NOW!
---
Join our Playasia Loyalty Program and earn Playasia coins for every purchase. You can also rank up to get even better Loyalty Program perks!
---
FOLLOW US ON TWITTER LIKE US ON FACEBOOK FOLLOW US ON IG
---
© 2020 Playasia. OK to reproduce if copyright note stays intact.