Ghost of Tsushima: Legend New Online Multi-player Co-op Coming

Ghost of Tsushima
PlayStation 4™ – US, EU & JAPAN
Get ready to fight as the new online multi-player co-op is coming to the PS4 Exclusive, Ghost of Tsushima! Sony Interactive Entertainment and Sucker Punch Productions revealed this surprise via a new trailer. This free online multi-player co-op called Ghost of Tsushima: Legends, is inspired by Japanese mythology and it's coming this fall!
Watch the trailer below.
Here's an excerpt of the upcoming online co-op below via PlayStation Blog.
Legends is an entirely new experience—it's a separate mode that doesn't follow Jin or the companions from his journey, but instead focuses on four warriors who have been built up as legends in stories told by the people of Tsushima. Ghost of Tsushima's single-player campaign focuses on an open world and exploring the natural beauty of the island, but Legends is haunting and fantastical, with locations and enemies inspired by Japanese folk tales and mythology and an emphasis on cooperative combat and action.

We designed Legends to be an exclusively cooperative gameplay experience. You'll be able to partner up with friends or via online matchmaking and play Legends in groups of two to four players. Each player can choose from one of four different character classes: the Samurai, Hunter, Ronin, or Assassin. Each class has unique advantages and abilities that we'll reveal in the future.
So, are you ready for this update?
Thanks, The Verge!
---
Game Overview
Ghost of Tsushima is an upcoming action-adventure game set in feudal Japan during the Mongol invasion. It is an open-world game set in the year 1274.
Samurai warriors are the legendary defenders of Japan–until the fearsome Mongol Empire invades the island of Tsushima, wreaking havoc and conquering the local population. As one of the last surviving samurai, you rise from the ashes to fight back. But, honorable tactics won't lead you to victory. You must move beyond your samurai traditions to forge a new way of fighting–the way of the Ghost–as you wage an unconventional war for the freedom of Japan.
---
So…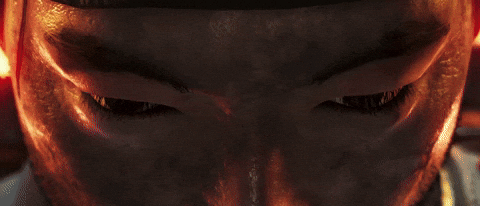 Ghost of Tsushima is now available here at Playasia! Click the button below to grab your copies right now.
BUY NOW
Read more about this game > HERE <
---
【TRAILER】
【SCREENSHOTS】
BUY NOW
---
Join our Playasia Loyalty Program and earn Playasia coins for every purchase. You can also rank up to get even better Loyalty Program perks!
---
---
© 2020 Playasia. OK to reproduce if copyright note stays intact.