One Legendary Collection Arrives for Humanity in Destiny 2 this September

Destiny 2: Forsaken – Legendary Collection
PlayStation 4™ & Xbox One™ – US, EU & JAPAN
Four-story experiences. Eight worlds to explore. Thousands of rewards to discover. One Legendary Collection.
This collection includes the following:
Destiny 2: Base Game
Warmind
Curse of Osiris
Forsaken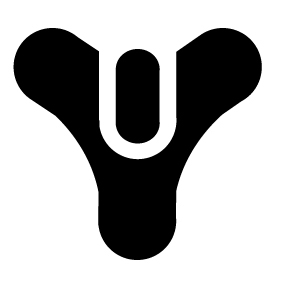 BUY NOW AND GET THIS AWESOME COLLECTION!
Bungie and Activision finally announced the upcoming online-only multiplayer first-person shooter video game on a complete package. Destiny 2: Forsaken Legendary Collection will now be purchased in one complete package only here at Play-Asia.com. This collection is coming this September 4 to North America, Europe, and Japan. If you are a newbie to this game, this collection will serve you as a welcome offering. Are you ready for this one, folks? You know the drill, right? Just click the button above to pre-order this amazing collection right now!
This collection includes the base game, Curse of Osiris, Warmind, and Forsaken. However, it doesn't include the Destiny 2 Annual Pass. This pass grants the access to three smaller expansions such as the Black Armory (Winter 2018), Joker's Wild (Spring 2019) and Penumbra (Summer 2019). So, what are the plot overviews of the base games and what are the expansions do it include? Let's see it below.
For the Destiny 2 base game, one year after the SIVA Crisis, Cabal forces of the Red Legion launch an assault on the Last City in aerial form. Because of this, it destroys the main portion of the Tower. And, it's the headquarters of the Guardians. Your guardian and their Ghost respond by assisting the Vanguard in assaulting the Red Legion command ship. You are one of the humanity's last remaining Guardians. How will be you reclaim the glory? It's up to you now on how to fight back and restore tranquility in the world.
In the Curse of Osiris, the Traveler transforms Mercury into a majestic world. Indeed, you can imagine it's a paradise. However, as the Guardian locates the gateway to the Infinite Forest in Mercury, Vex creates a simulated universe inside the planet's core and unable to enter it. Vex replaces the paradise into fully loaded nerve-wrecking machines.
In the Warmind, it sets back to Mars. As they pursue the remnants of the Red Legion, they scavenge across the Solar System in their retreat. As they arrive on Guardian's ship, the Warsats, an orbital weapon platform falls out of the orbit and it smashes into the surface. This is a journey through the polar ice caps of Mars, Hellas Basin.
The newest addition to the expansion pack of Destiny 2 is Forsaken. Vengeance is the only on your mind for your fallen friend, Cayde 6. As you seek justice, you venture into a new frontier filled with enemies and allies. And finally, unfold mysteries will be discovered.
The Destiny 2: Forsaken – Legendary Collection will be available for $59.99 and will allow you to experience some of the changes including the weapon slot changes, bulk shader, and additional Vault slots this September 4 for PlayStation 4 and Xbox One. What are you waiting for? PRE-ORDER YOURS NOW!
Destiny 2 was first released in PS4 and XONE last September 6, 2017. Upon release, This game received generally favorable reviews from various game critics. It also received praises for the improvements from its predecessor. With the improvements, Destiny 2 was nominated and won various awards such as at The Game Awards 2017 and Game Critics Awards. We have available stocks for this game. Click the button below to buy your copies right now!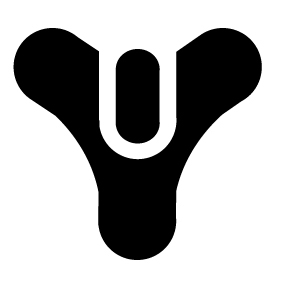 BUY NOW AND SAVE THE HUMANITY!
---
【TRAILER】
【FEATURES】
Rich cinematic story campaign
Multiple cooperative game modes for epic, social fun
Intense 4v4 competitive multiplayer matches, including 5 different PVP modes
Expansive, never-before-seen worlds and spaces to explore
Customize your character's weapons and armor with an all-new array of gear
Discover Lost Sectors, complete new Adventure missions, or rally to Public Events with other Guardians
Introducing a brand new Guided Games system that helps players find like-minded groups to experience Destiny 2's most challenging activities, like the Raid
【SCREENSHOTS】
---
Want to have some exclusive deals with us? Well, sign up for our newsletter. Click the button below!
© 2018 PLAY-ASIA.COM. OK TO REPRODUCE IF COPYRIGHT NOTE STAYS INTACT.