Mega Man Zero / ZX Legacy Collection | Watch the Chosen One Trailer Here

Mega Man Zero / ZX Legacy Collection
PlayStation 4™, Xbox One™ & Nintendo™ Switch – US & JAPAN
There's only a month left to welcome the newest Mega Man video game collection entitled Mega Man Zero / ZX Legacy Collection. Before we hold this gem, the game publisher Capcom has released a new trailer for this game entitled Chosen Ones.
In the trailer, it features where you can merge with the various Biometals in the game to acquire powers of the Mega Man X/Zero characters.
Watch the trailer below.
Thanks, Gematsu!
---
For the game overview, enjoy the six games in one collection which also features the two series of the Mega Man with new features suitable for the new players and long-time fans of this iconic series. It also includes an in-game gallery that features more than 600 artworks and a music player that plays the original and the rearranged compositions.
---
So…
Mega Man Zero / ZX Legacy Collection is coming on January 21, 2020 for PlayStation 4, Xbox One and Nintendo Switch. Here at Playasia, this game is now available for pre-order. Click the button below to pre-order your copies right now!
---
TOYS! MERCH! AMIIBO! FOR MEGA MAN!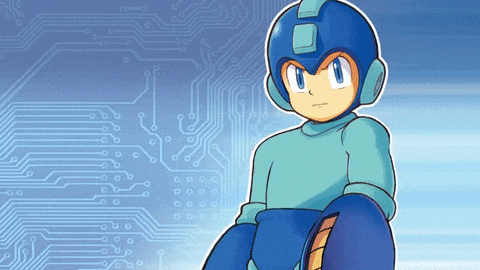 | | | |
| --- | --- | --- |
| | | |
| MEGA MAN X 1/12 SCALE PLASTIC MODEL KIT | MEGA MAN 11 ORIGINAL SOUNDTRACK | AMIIBO SUPER SMASH BROS. SERIES FIGURE (ROCKMAN) (RE-RUN) |
| BUY NOW | BUY NOW | BUY NOW |
---
【TRAILER】
【FEATURES】
Zero and ZX series on modern consoles – Join the Resistance as the titular fan-favorite protagonist in the four Zero games. Defend the innocent from Mavericks and discover your destiny as either the male or female protagonists of ZX and ZX Advent
All-new competitive rush mode – Z Chaser Mode allows players to race to complete challenges from both the Zero and ZX games
Newcomer friendly Casual Scenario Mode and Save-Assist System – New players can jump right into the futuristic universe of the Mega Man Zero and ZX series with a new Casual Scenario Mode. Bounce back from mistakes using the new optional Save-Assist system to revive at the most recent map checkpoint without losing a life
Improved visuals and layout options – Experience the games as they were first released with a monitor filter option that features the original sprite art, or toggle the smooth filter on for a clean look to the charming, classic sprites. Freely choose from a variety of layout options for the ZX series' dual-screen displays and controls at any time
In-game gallery and music player – Take a look back at the history of the Zero and ZX series with each collection's massive repository of original production art, including a music player filled with tunes from the original games. Those who pre-order the collection will also have access to the ten special arrangements included in the Mega Man Zero / ZX Reploid Remixes
【SCREENSHOTS】
---
FOLLOW US ON TWITTER LIKE US ON FACEBOOK
---
© 2019 Playasia. OK to reproduce if copyright note stays intact.