Digital download of PC games via Steam

To redeem your Playasia.com Game code and download & activate your game via Steam, please follow the 3 simple steps below. *this applies to digital Game codes only


1. You must have an active steam account. If you do not please download steam here: https://store.steampowered.com/about/ Then create an account by following their instructions.
Once steam is installed, click 'games' then 'Activate a Product on Steam'.




2. Click 'next' then 'I agree', and finally enter the product code given to you by Playasia.com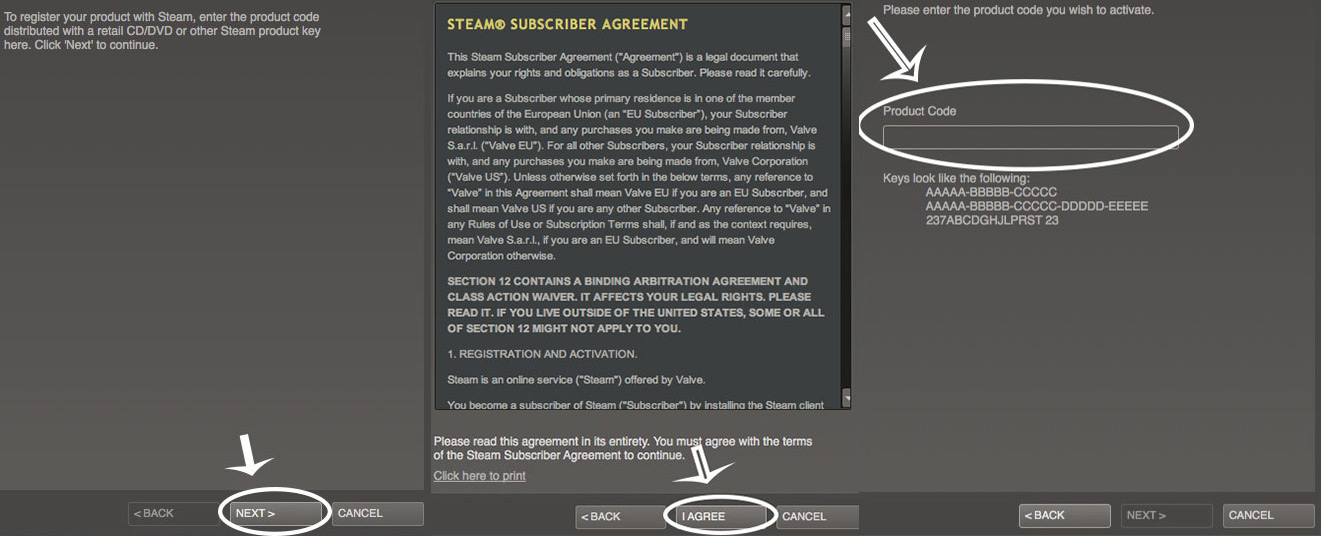 3. You should see a message saying 'Activation Successful', make sure you print your receipt to keep as reference. Finally click 'next' and the game will download

Congratulations, you're done!
Now sit back, wait for the the game to download and enjoy your game!
If you require any assistance, please do not hesitate to contact us

For more information on digital products please click here: Digital Order