Warranty & Exchanges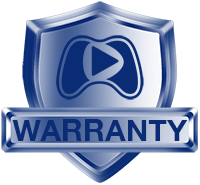 At Playasia we are striving for customer satisfaction and are covering our products with a warranty period of 6 months on electronic products and 45 days on other products. If you have received a faulty product or in the unlikely event an item which was not on your purchase list, please to seek further assistance. We will provide you all necessary RMA (Return Merchandise Authorization) details by E-Mail.

Please note that software purchases are excluded from warranty and exchange.

For physical products:

Playasia will provide a replacement for the faulty/defective product whenever possible. After investigation, we may provide a replacement item. Refund will be given when a product is unavailable.

Additionally, the Customer(s) should report that the Product(s) are defective within 10 days from the time the order was received.

* Exceptions may apply if not stated otherwise on the Product Page.


All warranty and exchange issues are subject to our Terms of Sales.